No Problem TV – We give the floor to those who want to take it!
Fair Future Indonesia - Kawan Baik Indonesia | August 02, 2020/ Kawan Andri and Kawan Alex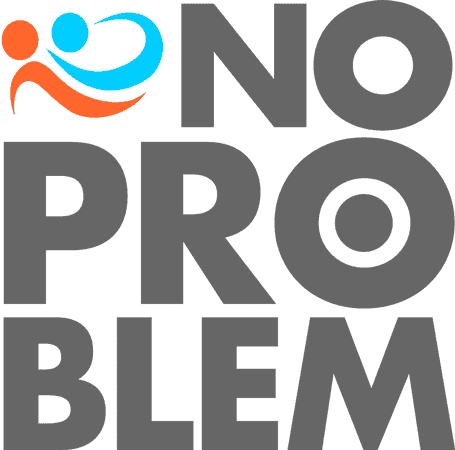 Dear Madam, dear Sir, dear friends, and families,
Today's world is not the same as it was yesterday and it will change again. You have to adapt even if it is sometimes difficult because things change quickly.
The Fair Future Foundation (Switzerland and Indonesia), as well as Kawan Baik Indonesia, created No Problem TV in June 2020 on an original idea of all the friends of the foundation. The new media of the foundation is dedicated to all those who want to talk about a social project, an idea that everyone would like to set up, a project in favor of humans and humanity, even a personal project.
No Problem TV is open to everyone!
One of our main goals is to give visibility to everyone on an equal footing, but also that these programs generate interest and lead to something concrete. No Problem TV is open to everyone! Whether you are an artist, a musician, a writer, a painter, a teacher, a human rights defender, a gardener, a cook, a worker from the tertiary sector, or even a thoughtful, nonviolent activist. All TV shows under the brand Kawanbaik.co are for social purposes only and under the survey of the Fair Future Foundation Switzerland / Indonesia.
The concept of No Problem TV is simple, yet ambitious.
The foundation, the Kawans want to give you the floor and that you can use this time made available to you for free, to promote a project, an idea, a social project in favor of humans, of nature, ecology, animals or all other forms of community initiatives, associations or groups of friends. You are free to talk about anything, politics, socialization, art, culture and tradition, gardening, committed causes because you are also a committed activist!
The distribution canvas is simple!
All kawans have created a nice, friendly, and cool studio, which is located in our "Base Camp" located in Denpasar (Sanur). Two cameras, microphones, a "Green Box", good sound too, and broadcast-quality via Cloudflare.
We welcome a maximum of 2 people on the TV set and offer the possibility of broadcasting the media of your choice: Videos, a soundtrack, PDF documents, images. An amp is available if you are a guitarist for example and want to promote a song or an album.
Each broadcast lasts 1 hour and 30 minutes and we broadcast live every Thursday at 4:15 PM WITA – 08:15 GMT.
Let's talk about it seriously but not too much!
Kawan Alex is the host of No Problem TV, he wants to be correct and polite, but can easily let go, show humor, but also launch controversies on the basis of concrete facts.
We ask you above all for humor because we believe that so-called "serious" subjects or themes can also be joyful, good humor, and laughter! Everything is allowed on No Problem TV, you can be angry, even furious, say bad words the way you want, eat and drink whatever you want.
Let go, be yourself, be free to think, say, do whatever you want!
If you are interested in participating with us and getting things done then you can contact us using the button bellow "Do you want to be our next hero?"
Thank you very much and see you soon in Sanur Denpasar!