Who are the good friends? The Kawan Baik? Our Team?
Join the global movement for change
Would you like to be part of our worldwide community of active supporters and changemakers? Then, sign up below.
By joining this group, you'd benefit from exclusive previews of our campaigns and the opportunity to influence what we create, the chance to join discussions with experts and like-minded individuals, and take part in training and events all designed to amplify the power of people against poverty.
We don't pretend we want to change the world, it's impossible. But at best, Fair Future tries to change things, on a human scale and by taking care of people, their environment, their beliefs and customs. By joining us, we can, thanks to your voice, do more, it is encouragement that reaches our heart. So don't hesitate!
Thank you in advance for your interest and willingness to be part of the change.
Add your email address to join the group
Indonesia 4th largest population in the world
13%
OF THE TOTAL POPULATION LIVES ON LESS THAN $3.20/DAY
28 MILLION
LACK ACCESS TO SAFE WATER
71 million
people lack access to improved sanitation
37,2%
Of Children are Stunted
one in three woman
have reported having experienced physical and/or sexual violence during their lifetime!
Main Base Camp
Fair Future Foundation, Kawan Baik Indonesia, Action For Fair Future, 
No Problem TV, Kawan Baik, Kawanbaik.co and Fair Future Indonesia
Jalan Danau Poso No.51A
Banjar Semawang Sanur
80228 Denpasar Selatan
Bali - Indonesia
No Problem TV, Kawan Baik and Fair Future Indonesia
Our address
Fair Future Foundation, Action For Fair Future, No Problem TV, Kawan Baik, Kawanbaik.co and Fair Future Indonesia and Epi Production
Jalan Danau Poso No.51A
Banjar Semawang Sanur
80228 Denpasar Selatan
Bali - Indonesia
Sumba Base Camp at Rumah Kambera
Sumba Base Camp
Fair Future Indonesia and Kawan baik Indonesia
Jl. S. Parman
kampung Praikundu
87115 Kambera
Nusa Tenggara Timur - Indonesia
Sumba Base Camp
Fair Future Indonesia and Kawan baik Indonesia
Jl. S. Parman
kampung Praikundu
87115 Kambera
Nusa Tenggara Timur - Indonesia
Donate offline
Make a bank transfer to one of our Swiss bank accounts!
How are you today? I am Elisa and I joined the board of the foundation -secretary and treasurer- in October 2019 and the teams of the foundation in Indonesia, on February 2020 as a volunteer for the Fair Future programs.
If you want to make a donation by bank transfer, there are our bank details in Switzerland
Fair Future Foundation
Route d'Yvonand 8B – 1522 Lucens (VD) – Switzerland
Banque Cantonale Vaudoise (BCV)
IBAN : CH 83 0076 7000 e543 5802 2
Bank clearing: 767
BIC/SWIFT: BCVLCH2LXXX
Fair Future Foundation
Route d'Yvonand 8B – 1522 Lucens (VD) – Switzerland
Credit Suisse Bank
IBAN : CH64 0483 5143 7008 9100 0
Bank clearing: 4835
BIC/SWIFT: CRESCHZZ11A
Thank you very much for helping us and see you very soon.
We're just very good friends.
it's our story and they are the ones who created it
Kawan Baik in Indonesian means "good friends"! Helping is what guides us in our lives!
We all use this diminutive when we speak to each other. For example for Ayu, it will be "Kawan Ayu". We chose to call us like this because that's what we're all for each other: Good friends, very good friends. Kawan Baik!
It is for all of us an essential element for the success of all our projects in favour of those who have greater needs than us. Friendship moves mountains, friendship is the main element of professional relations here or outside our base camp in Denpasar. Friendship is what makes us happy to be here every day and it is what transports us when we go to work in the field, in Sumba, Flores, Java or elsewhere tomorrow.
Here, in a few lines, are those who bring this crowdfunding platform to life, but above all those who are responsible for humanitarian projects. These Kawan Baik are on the field, they work on the implementation of your ideas, your projects. They do it with heart and great professionalism.

Feel free to contact them any time.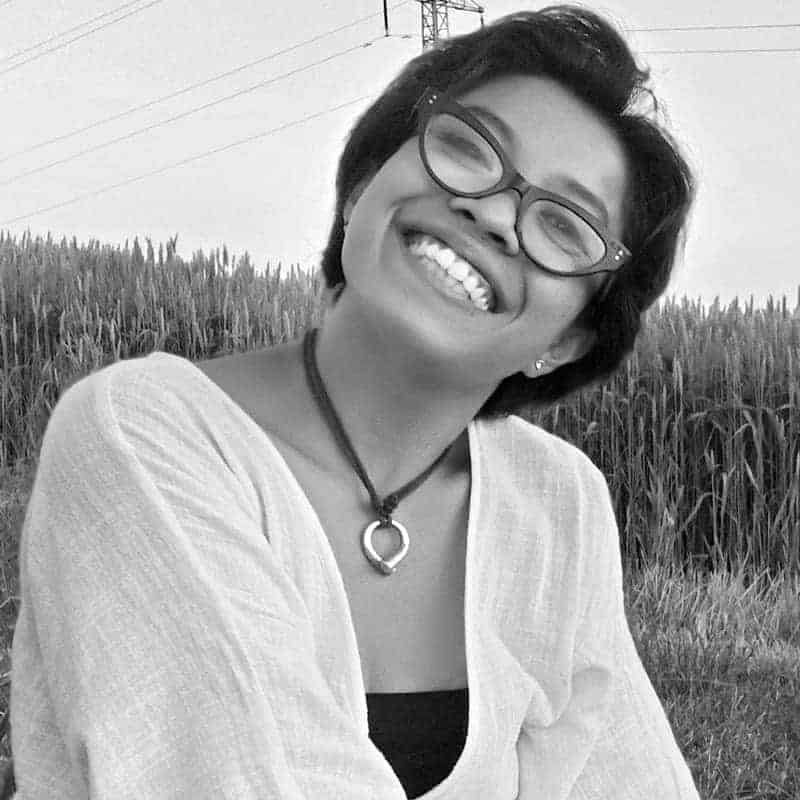 Ayu Setya Wardani
Kawan Ayu is Indonesian, writer and passionate about style, photography and art. She is very involved in Foundation projects, travels and works in the field. Ayu leads projects such as rebuilding schools and works to help as many people as possible.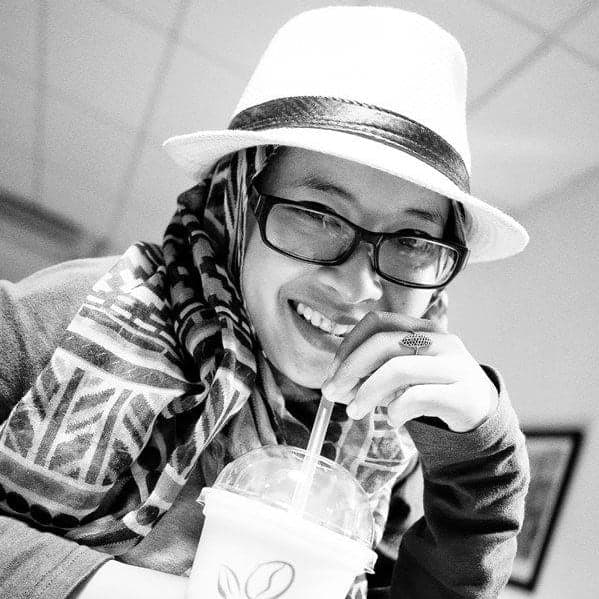 Annisa
Anissa is a forest and environmental conservationist who works with many communities to protect the environment for mutual prosperity. She loves to explore and found culture and biodiversity. It makes her open her eyes more and more about the potential that we have and the opportunities we have to developpe for mutual prosperity. If the environment is maintained, the culture is sustainable and the community is prosperous.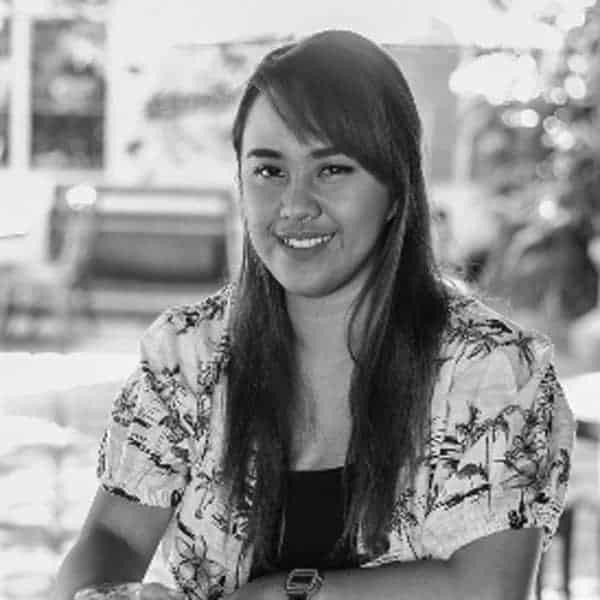 Megitta Ignacia
Hello, I'm Megi.
Born & raised in Bandung, currently living in Bali. Helping others bring me joy, my parents always taught me to "bless others like you have been blessed", hopefully our small action can really make a difference in the world.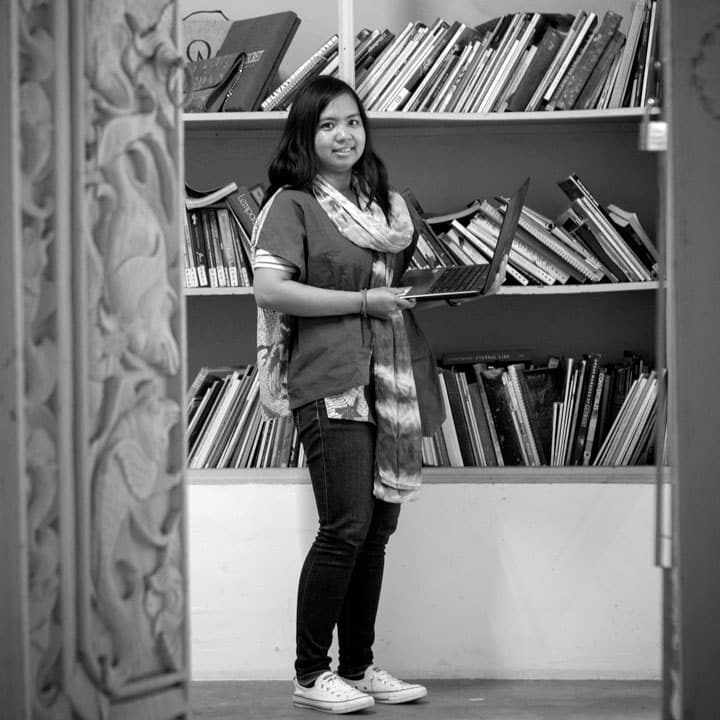 Debora Gunawan
Accounter
Debora in Javanese, 29 years old and she's is one of the board members of Kawan Baik Indonesia foundation and employee by Fair Future Indonesia for all local accounting and relations with financial questions. Debora is a professional accounted as she worked about 14 years for a very famous financial and tax consultant in Surabaya.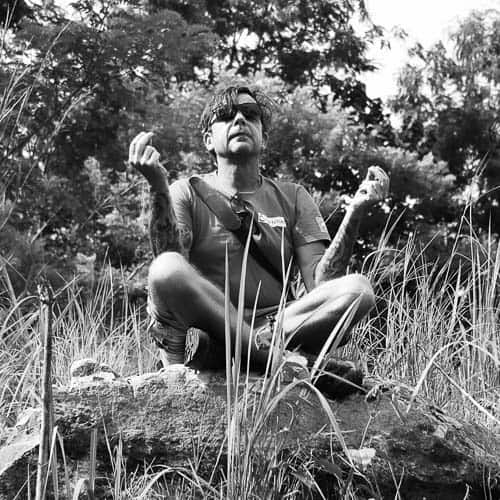 Alex Wettstein
Alex is the founder of the Fair Future Foundation and the director of Fair Future Indonesia the Indonesian branch. He's also the creator of Action for Fair Future. A Swiss national and a medical professional, Alex has lived in Indonesia since 2009 and he is voluntary worker for the foundation since 2008. He knows this country tremendously well, speaking languages and dialects.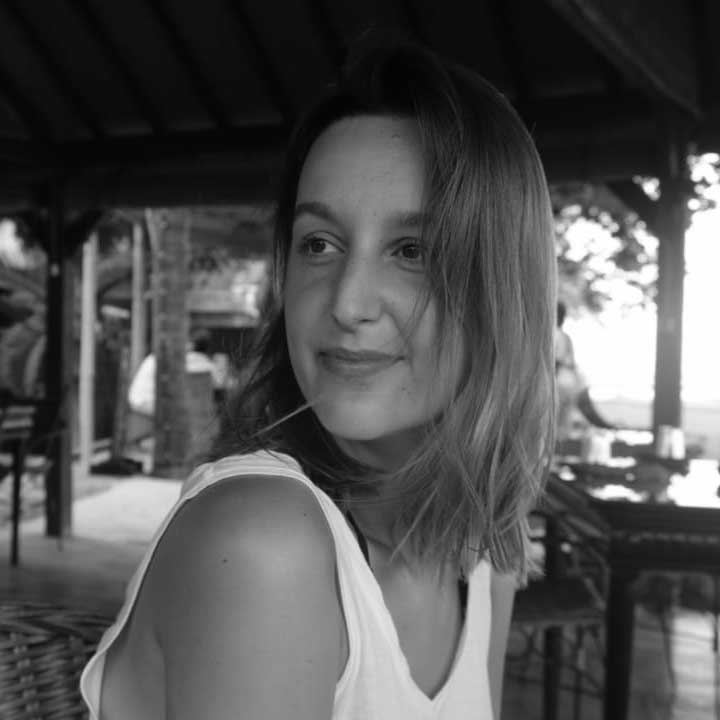 Elisa Wettstein
Elisa is from Switzerland and she's also a member of the Foundation Board of the Swiss Fair Future Foundation. Elisa is passionate about humanitarian affairs, also a great professional in fundraising and communication. Since February 2020, Elisa lives in Indonesia and works at our Base Camp in Denpasar.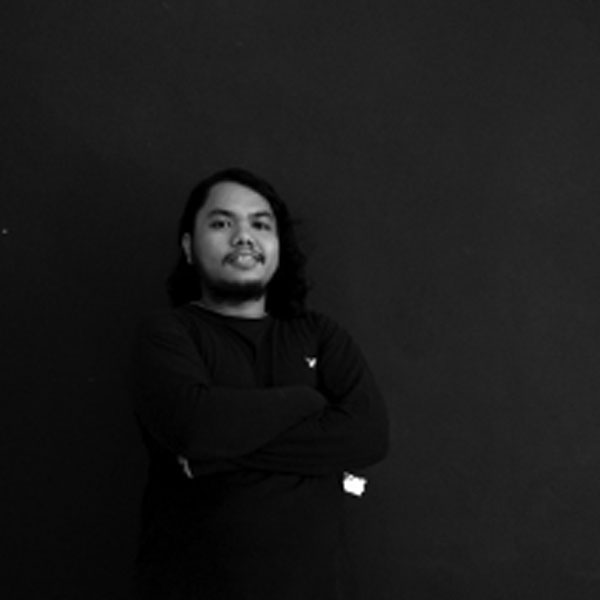 Andri Nur Oesman
Born and raised in West Sumatra, moved to Depok to go to university and studied architecture. Currently fully committed into making illustrations with watercolour and creating digital contents. Involved in charity since COVID-19 pandemic and hope to spread messages of living together in harmony.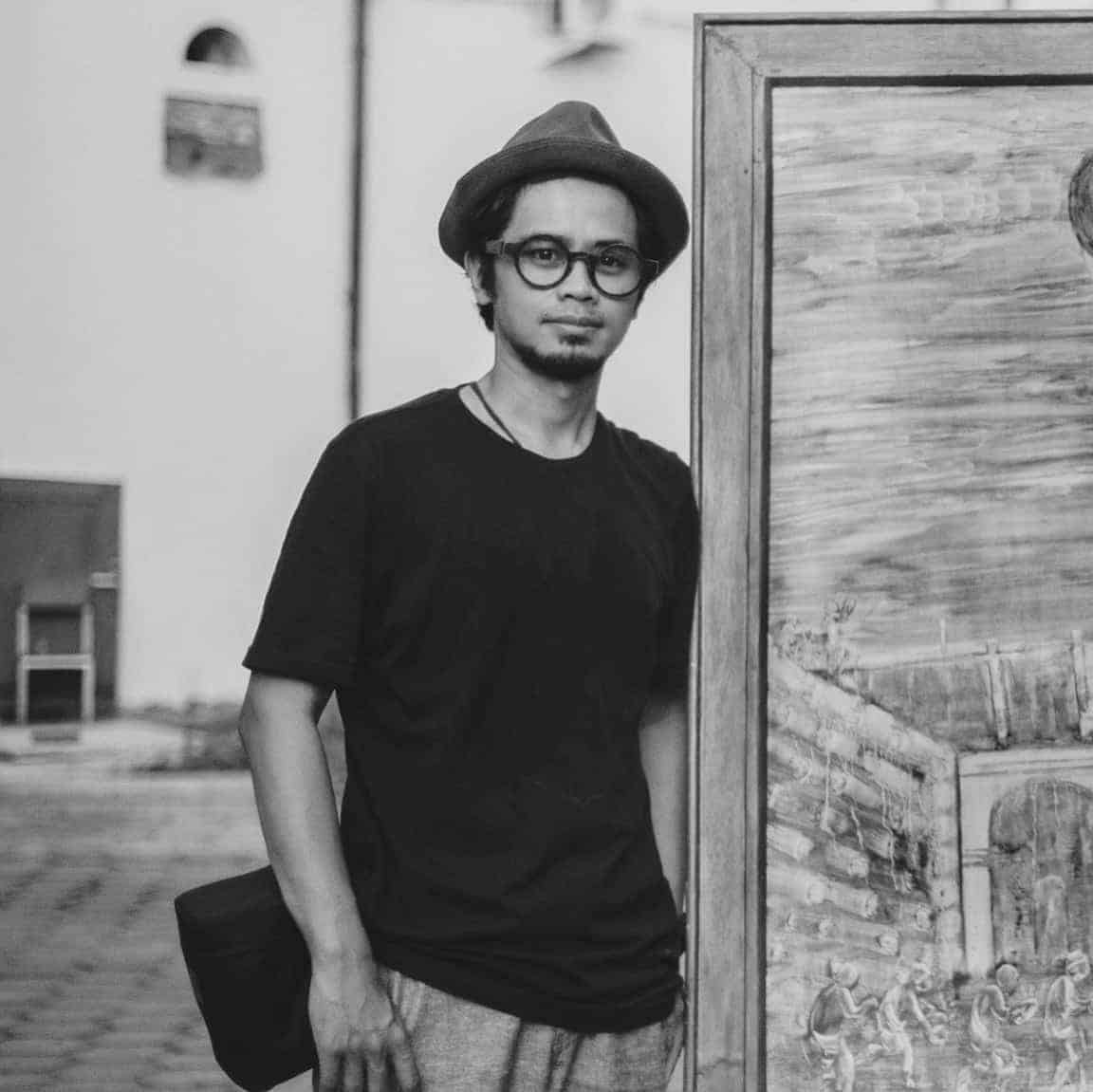 Vifick
Vifick is a visual storyteller. The photograph is his language, he works on personal projects with photo essays and travel story output. He is interested in human issues, cultures, social, environment, anthropology and contemporary issues, which fascinate his mind.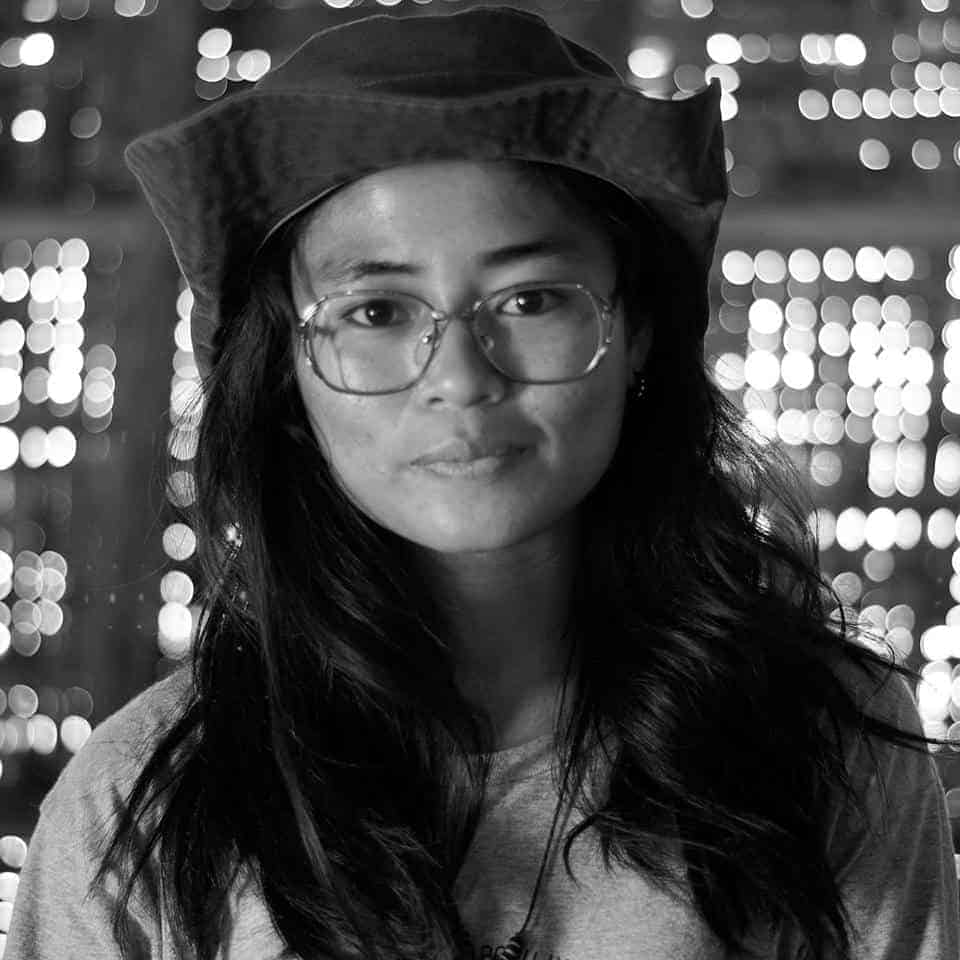 Nofi
Nofi is a voluntary addict in education as well as the environment. Over year experiences in Sumba in the past make her want to go back after the healing process from cancer. Kids and everything in Sumba can't be replaced in her heart as it is the place where she started doing volunteering.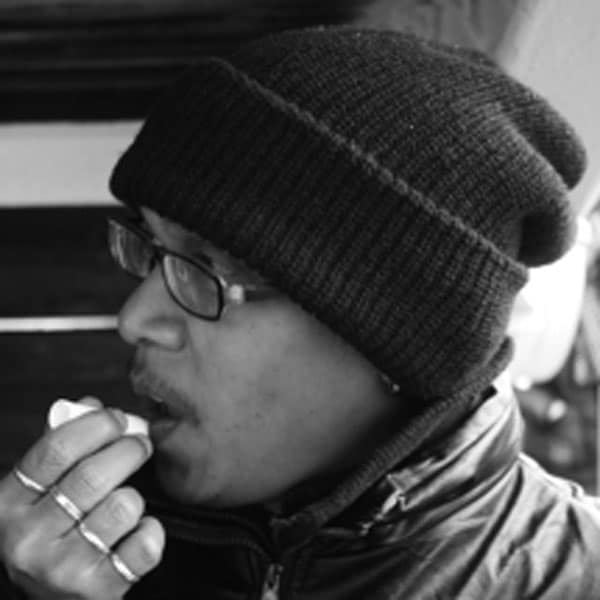 Bob Situmorang
Bob experience in education started in 2007 by joining the SBM-ITB; yet he decided to resign in 2013 and moved to Bali. In 2014, he takes doctoral program of Cultural Studies at Udayana University. He joined his friends in 2014 to run Rumah Sanur Creative Hub. In addition to activities in Rumah Sanur, he continues his calling to educate and to empower at several universities such as ITB, Parahyangan Catholic University, and State Hindu Dharma Institute. His love for Indonesia and humanity encourages him to contribute to his nation, particularly through mapping and community empowerment in several regions, such as Samosir, Karangasem, Pesawaran, Dompu, and Ternate.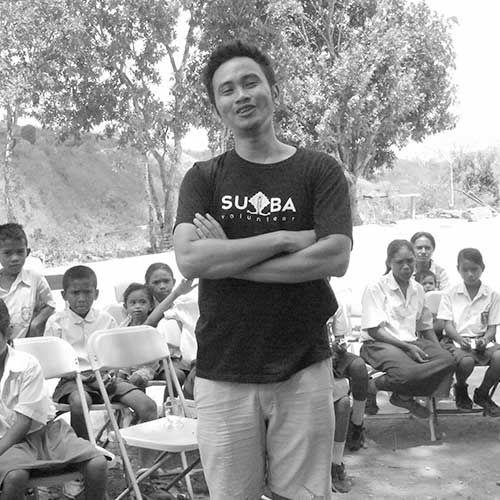 Gogon
Gogon is a visual worker. He has managed projects in several fields related to the visual world. With a specialization in graphic design and photography, he possesses a good ability in the management of art exhibition, focusing on the space display concept. He is passionated to social activities voluntary project, especially about education. Had two-years experience in Sumba when he was engaged in another foundation projects for community assistance as the documentary project.
Yosa
Yosa is a web designer from Bali and also a local musician who cares about the environment and culture in Indonesia, which must be cultivated as the times evolve.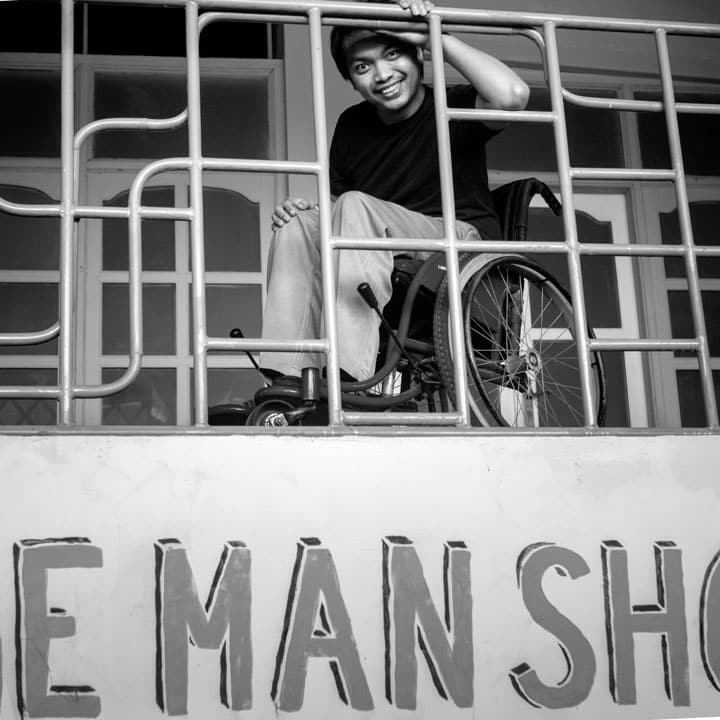 Caitanya Dasa (Cai)
Born and raised in Tabanan Bali, moved to Denpasar to go to College and studied IT. Joined red cross organization at college. Not long after college graduation a friend from high school invite me to be a volunteer in a foundation that do charity across religion. We do free of charge medical examination, visit orphanage to give donation and have some fun with the children, helping people in needs, etc. Happy to share and help each other. It's a long story but currently I need walker to help me walk or wheelchair to move around, working as website developer and take some freelance job related to website in my free time.