Help an entire family live better with just $1 a day
Your gift will help us bring lifesaving medical care to people in need
Member
Donate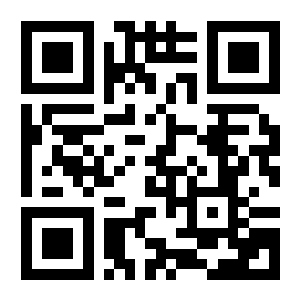 A small franc or a dollar a day to help thousands of families? It's not much, and it feels good!
Thanks to this, Fair Future and its teams can provide sustainable and concrete support to hundreds of people and their families in rural areas of eastern Indonesia every year!
We believe health care should be avoided if families can access a better quality of life. We don't claim to want to change the world; it's impossible. We try to change things, on a human scale, by taking care of people, their environment, their beliefs and customs. By supporting a family with such a small sum, we will be able, thanks to you, to do much more. So do not hesitate!
Dear kawan, dear friends, your weekly donation will help a family to live better and have a healthier and more harmonious life. This little 1.- per day is precious; with this, we will be able to provide lasting and concrete support to hundreds of people and their families every year!
The foundation uses a combination of practical and innovative tactics to implement development programs, public education, educational campaigns, advocacy campaigns, and humanitarian assistance in disasters and conflicts. Through creative and inspiring projects, this daily gift will allow people and children to access concrete solutions to improve their social, educational, and medical living conditions, from the construction of schools in forgotten rural areas, dispensaries, or hospitals, to projects for the empowerment of women.
Give 1.- (or more) per day? It means guaranteeing healthy food, access to school for the children, having water at home and having electricity to read and study when they return from school, and of course, providing the chance to take care of yourself when you fall ill medical care! A healthier and more balanced life! Easy as pie, isn't it?
Examples of what can be done with a donation of 1.- per day
With 1.- per day, we are fighting against the economic consequences of the pandemic, which is hitting hard and still communities in ultra-rural regions of eastern Indonesia.
By giving families access to clean water or deep well, we prevent infections, create sanitation solutions, reduce the risk of gynaecological diseases, and provide access to a source.
We can give access to a source of light to study, offer medical care and anti-malaria drugs, and provide school materials to children, clothes, shoes, water bottles, vitamins and other food supplements, and seeds for the creation of gardens in the villages to eat better.
With 1.- per day, we can also support and develop projects to create opportunities for all generations, children, young adults and the elderly. The foundation aims to rebalance social inequalities to restore the autonomy of all communities of people.
Giving 1.- per day means participating in all our ongoing projects and actions. Offer tools to families to acquire a healthier life, energy in harmony with nature and the desire for them to scare themselves even more. Let's improve access to education, health, and better living together!
Thank you very much for your support Kawan.
What does Kawan Baik mean?
So many people ask us what "Kawan" or "Kawan Baik" means... Reading the pages of our site, or the newsletter that Fair Future sends you a maximum of twice a month, you will wonder why we call you "Kawan" all the time. It's a good question and we totally understand that it's a bit of a mystery to all of you. Let's take three minutes, I'll tell you what it means "Kawan" friends.
So here's the explanation: "Kawan" means "friend" in Indonesian. When you add "Baik" to it, it means "my good friend". It's simple, isn't it?
For us, you are -Kawan+your name-, and you are part of all of us because, without you, nothing would be possible. I give you an example: I'm Kawan Alex founder of Fair Future and Kawan Ayu is the founder of Kawan Baik Indonesia.
That's what we all call ourselves here, and so you have your first Indonesian lesson Kawan!
Breakdown of the donations received
The percentage of expenses directly incurred within the framework of our actions, on the ground in favor of all of our actions!

93%

93%
Healthy living, health, education, women's & childhood programs, access to water and energy

65%

65%

Education for children, parents, families, schools, remote villages and teachers

18%

18%

Logistics accommodation, food, travel, transportation, voluntary management, cargo

10%

10%

Administration, fundraising, management in Indonesia and Switzerland for both Organisations

8%

8%
Where does Fair Future money come from?
We are proud of the incredible support from our donors. Our funding structure is based on many donations from people around the world. It is our donors who fuel our work on the ground, close to people and families.
In 2021 and 2022, 100% of our income came from private donors. It is through the generosity of these private supporters – primarily individuals like you, but also corporations and private foundations – that we are able to operate independently and provide humanitarian aid in some of the most rural and forgotten in eastern Indonesia.
The remaining three percent of our income came from public institutions, communes, municipalities.
How is the money spent?
Your donations finance thousands of consultations, surgeries, medical treatments, solutions aimed at achieving better physical and mental health.
We are a non-profit association and more than 90% of our financial resources are allocated to the accomplishment of our social, medical, educational, infrastructural mission.
The rest is spent on general management and fundraising costs. We also try to maintain reserves as well that allow us to respond immediately to a crisis without having to wait for a call. The use of funds received and used by Fair Future is tightly monitored and audited financial reports are publicly available.
All our programs are implemented directly by our teams in the field, without any intermediary. In rare cases, we provide support to local medical networks that can directly access people in need.
Does Fair Future limit corporate donations?
We do not accept contributions from companies and industries whose core business may directly conflict with or limit our ability to provide humanitarian medical work. Therefore, we do not accept money from pharmaceutical and biotechnology companies, extractive industries (such as oil, natural gas, gold or diamonds), tobacco companies and arms manufacturers.
Additional limitations may exist in the national donation acceptance policies of countries where Fair Future may fundraise.
Can I choose where my money goes?
We appreciate that some of our supporters and friends may have a particular interest in a region or program in which we work. Although in some circumstances your donation may be directed to a specific program or village or region, we ask that you contribute with unrestricted funding.
Unrestricted general giving allows us to direct funds where the need is greatest, including under-reported and overlooked crises.
Fair Future would not be able to respond quickly to emergencies and social, natural or economic disasters, nor to provide emergency life-saving care to thousands of people living with diseases such as Dengue, Malaria, HIV, without the general support of our donors.
Where can I find detailed financial information about Fair Future?
You will find more details on where our money comes from, how much we collect and how we spend it in our annual activity report, audited and validated by the federal and cantonal authorities of Switzerland and the Canton of Vaud.
The annual activity report also gives details of where and how Fair Future spends your donations, and reports on important activities and actions carried out during a given year.
Scams, Hoaxes and Fraud involving Fair Future
Be aware that there have been cases of emails impersonating Fair Future staff to scam people out of money for an X action.
Fair Future has received reports of third parties attempting to fraudulently obtain money on our behalf via email, websites or social media apps.
Here is a list of scams and hoaxes that have come to our attention (please note that this list is not exhaustive):
People posing as Fair Future staff members in emails asking for refunds of donations, sometimes naming Fair Future staff or senior management in their calls to provide a sense of credibility.
People posing as Fair Future staff asking for money to pay for individual medical procedures for fictitious patients.
Persons posing as Fair Future staff, or acting on behalf of Fair Future staff, on websites or social media applications in order to trick unsuspecting members of the public into sending funds to cover the cost of travel of the alleged Fair Future staff member to return from a field mission.
Fair Future staff in the field will also have access to funds in case of emergency and therefore will not need to request financial support from anyone, neither for themselves nor for their patients.
FFF does not charge any fees at any stage of the recruitment process (application, interview, processing, training or any other fees).
Unfortunately, there is nothing we can do to prevent scams like these and others from happening. If you are unsure if you are the subject of a scam or fraud involving an alleged Fair Future staff member, please contact the Foundation's headquarters by email here.
Why donate to Fair Future?
*Since 2006, Fair Future Foundation (Federal number: CH-550.1.057.027-8 – IDE / UID: CHE-114.715.376) has provided medical, social, educational, and infrastructural assistance to populations whose life or health is threatened by disease, water or food shortages, epidemics, pandemics or natural disasters.
*Independent, Fair Future acts impartially. This independence of action is rooted in its funding, provided 100% by private resources. This is why your support is essential.
*In 2021, 93% of our expenses were directly devoted to social missions. To learn more about Fair Future Foundation accounts, see this link here.
*75% of your donation for the benefit of Fair Future Foundation can be deducted from your income statement within the limit of 1,000.- donation, 66% beyond. In Switzerland, 100% of your donation will be deducted.
Processing of your data
The information collected in this form is intended for our Foundation Board, the people in charge of fundraising and third parties mandated by Fair Future for internal management purposes. These data are only kept for the time necessary to achieve these purposes.
This data may be transferred, in particular, to a country outside the European Union, which will be subject to the appropriate guarantees required by data protection regulations.
Following the GDPR and the Data Protection Act, you have rights to your data (access, rectification, deletion, limitation, portability, opposition) as to their processing and their use for prospecting purposes, which you can exercise by writing to us by email at give@fairfuturefoundation or by post to our headquarters in Switzerland: Ch. des Longues Raies 9 – 1261 Le Vaud (vd) – Switzerland. For more information, you can consult our privacy policy.
*The postal address is necessary for issuing the tax receipt and the email for its shipment as part of a web donation.
100% secure payment
This website is 100% secure.
The banking information necessary to process your payment is completely secure. They are not stored on our computer systems. Thanks to the SSL encryption of your bank data, you are assured of the reliability of your transactions on the Internet. Specifically, the space is secure as soon as the Fair Future Foundation URL begins with HTTPS.
Following the European Directive on Payment Services 2 (PSD2 standard), new rules have been established to strengthen the security of online payments. You may now be required to confirm your donation online according to the methods defined by your bank: SMS, mobile application, website, Cloudflare, Google Auth etc…
Our donor service is at your disposal to answer all your questions. Do not hesitate to contact us by e-mail: at give@fairfuturefoundation.org or by phone at +41796312969