Our Ethical Code and our charter
These six core values guides us in our daily choices and decisions!
Helping men and women in the field
We are strongly committed to these projects
We rely on a strong network of professionals to provide technical, social, food and medical assistance in order to save lives!
Some of the actions that have occupied us all for months, years and for which we are very committed, socially, medically, personally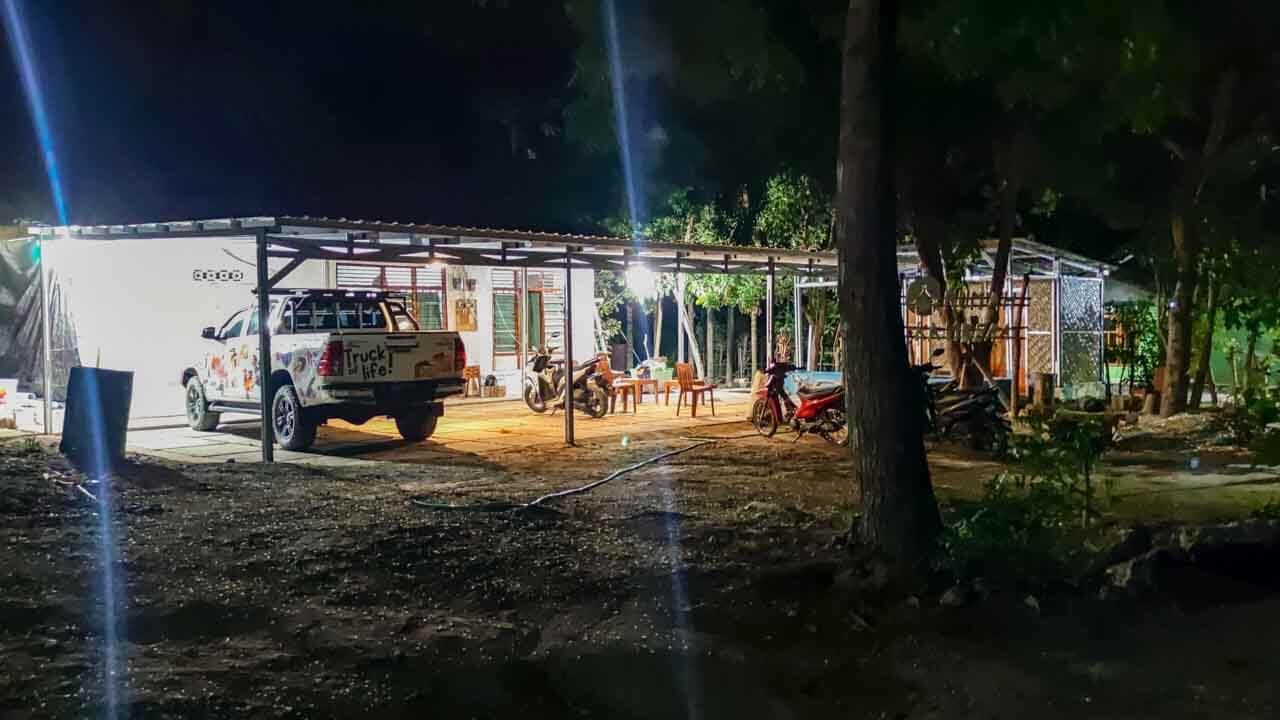 A workplace, social center, an open door for all. A home for them, for us.
Fair Future develops and implements actions in eastern Indonesia (NTT) and notably in East Sumba.
To do so, we decided to coordinate our actions from what is now; "The Fair Future Base Camp" in the eastern regions of the country. In a village near Waingapu called Lambanapu. Rumah Kambera is its name.
This -house- is a place of coordination of all our socio-medical, educational actions or construction of health infrastructures such as toilets, health, and education programs for children, women, and communities in rural areas and peripherals.
Wherever access to water, electricity, education, or health is almost non-existent.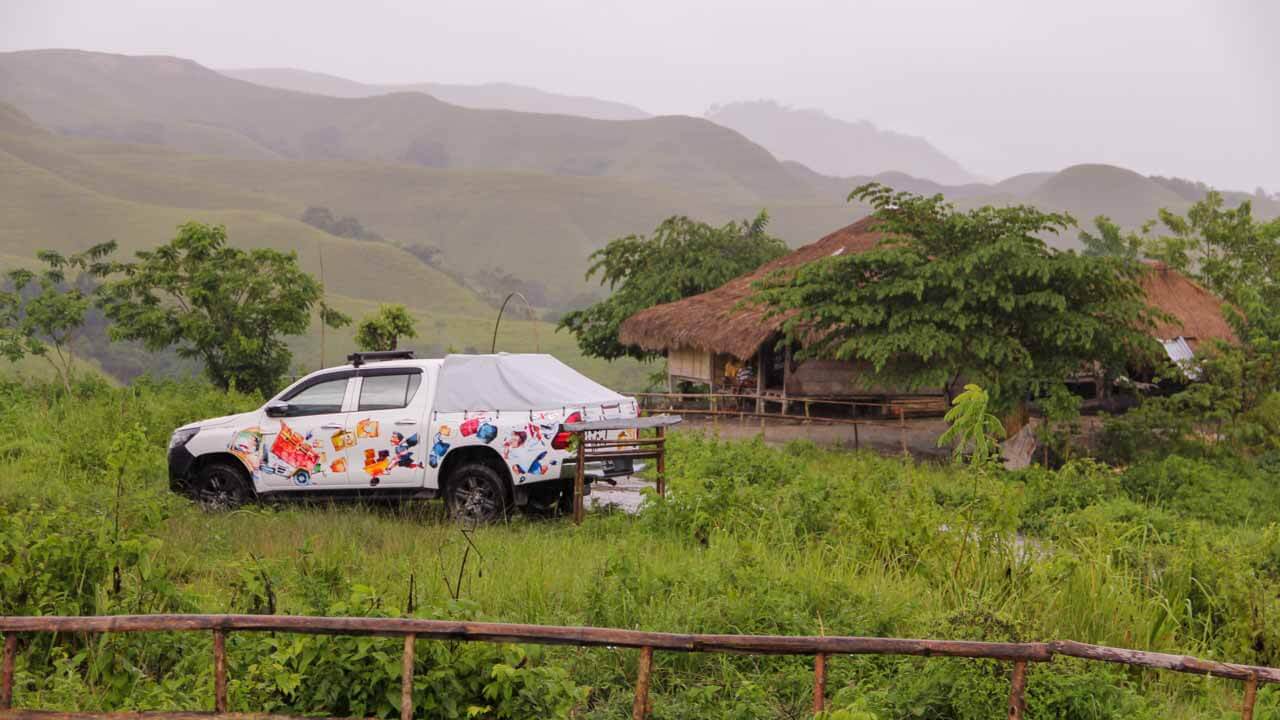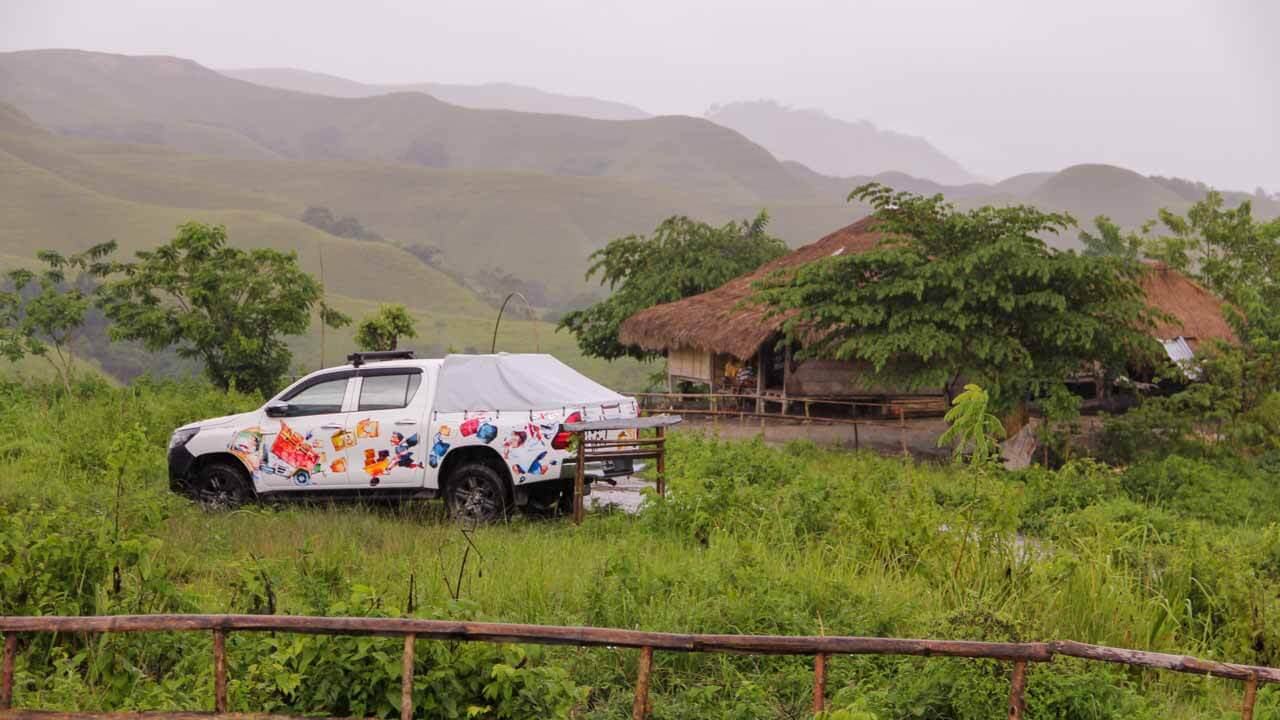 In order to go where no one ever goes to build, comfort, heal, treat and deal with the most urgent.
We activated the "Truck of Life" program in 2021. This truck aims to go where no one goes, to provide food, water, solutions for better health, medical care, books, educational material, but also the material that the foundation needs on-site...
In the most inaccessible territories, live thousands of people who do not have access to the most basic needs to ensure them a healthier life, nor to basic medical care, nor access to clean or drinking water to avoid not being ill, nor to a source of light to read or study for children.
The Truck of Life program allows us to provide medical care and take children or even a doctor or dentist to the nearest town.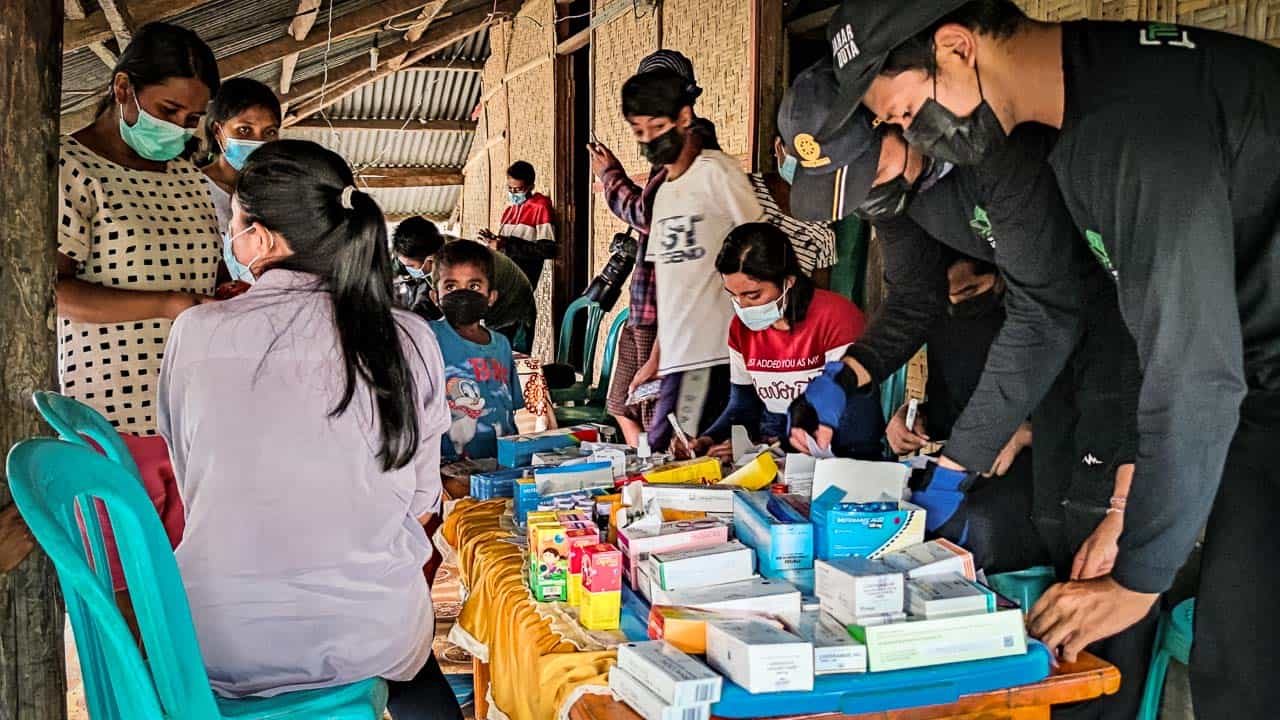 An earthquake, tsunami, flood or cyclone can have a devastating impact on entire communities like in April 2021 in NTT, Indonesia
Within minutes, natural disasters can affect the lives of tens of thousands of people. Hundreds or even thousands of people can be injured, homes & livelihoods destroyed. Access to drinking water, health services, & transport may also be disrupted. The impact of each disaster is highly variable and our response must adapt to each situation.
Fair Future and Kawan Baik Indonesia are quick to identify needs because we are there, but accessing a disaster area can be difficult when roads are cut off. Our on-site teams are made up of logisticians, medical & documentalists, the local authorities, & aid organizations already present with whom we share time, premises, & know-how.
The Truck of Life moves fast, bringing the vital equipment needed on-site, as it can go almost anywhere.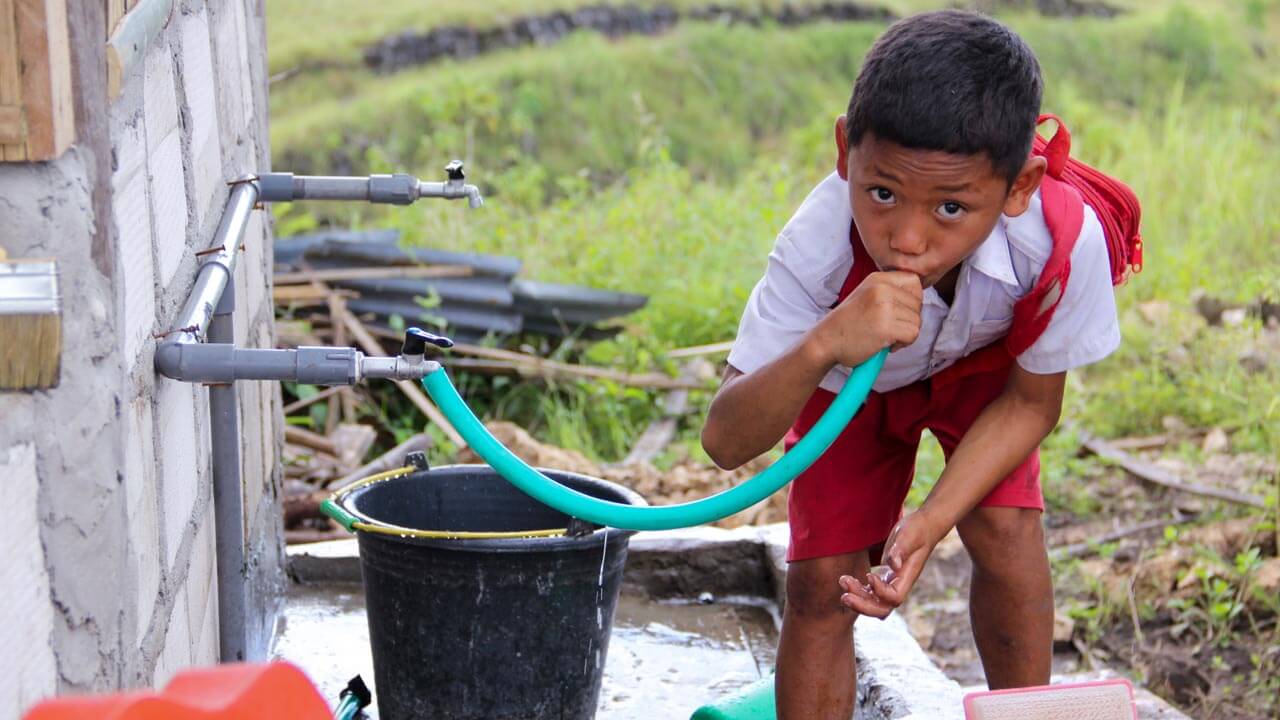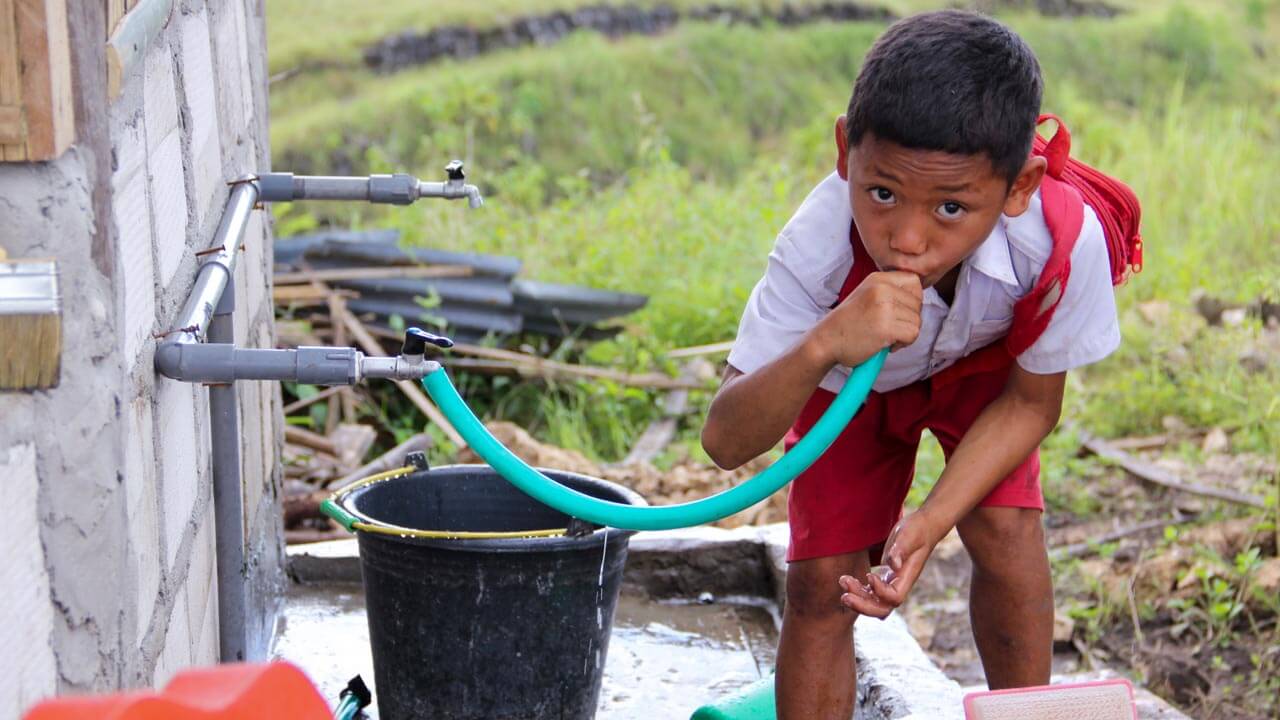 Together, we prevent disease and sustain lives and livelihoods
For the "Water Connections Program", we build central water points, clean & safe water network.  The entire project can be downloaded here via this link.
The MbinuDita Water Connections project is to provide a drinking water network to more than 220 families and over 2'200 people who have never had direct access to it. To improve people's health, prevent many diseases, reduce infant mortality, offering a better quality of life.
Where it is complicated is that the groups of houses are sometimes several kilometers apart. So that makes the thing technically complex in terms of physical law!
This action is fully linked to the "Water Connections" program, initiated in 2021, by Fair Future and Kawan Baik Indonesia foundations in the outermost regions of eastern Indonesia.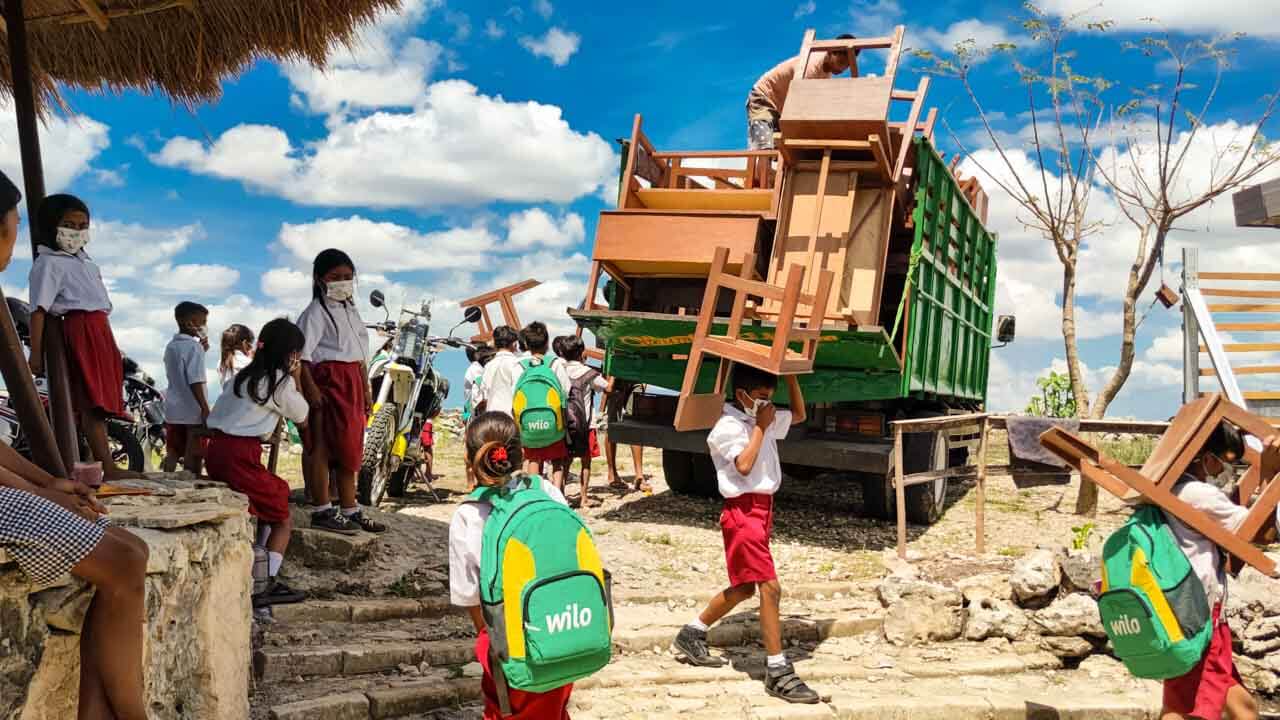 It is the center of life for several thousand people in this rural area.
Located far from everything, where no real road leads! The program "Rebuild MbinuDita" is to give access to clean water to all the inhabitants of the community (water is extremely scarce here), but also to medical care, to healthy food through the creation of organic gardens.
These activities have no other objectives than to increase their quality of life, to offer better health to people, access to health and medical care, and that people can increase their income.
We started with the construction of the most beautiful school in Sumba. Today we are "rebuilding" the village by giving them access to knowledge so that everyone can duplicate what we have brought.
The magic works, we do all this with the villagers who learn what we put in place in order to duplicate it