More than just a document, this is our mission! The Fair Future Foundation Statutes
The official statutes of the foundation, approved by the Swiss Confederation
The statutes of the foundation transcribe the missions and objectives of this one.
They also guide programs and projects since the foundation was created and determine the scope of the foundation. The first version was established by the Foundation Board in 2008. This essential document has been modified over the years to meet the requirements of the Swiss Confederation.
Under the supervision of the Federal Supervisory Authority for Foundations – Federal Department of Home Affairs (FDHA)
Federal Number: CH-550.1.057.027-8
IDE\UID: CHE-114.715.376
The Fair Future Foundation provides practical help support for sick, injured, malnourished people (newborn, babies, kids, teenagers, adults, elderly and communities) by developing social, health and medical care projects in the long term.
Discover the work of the foundation
Fair Future is a borderless movement of people, working together to end the injustice of poverty. Together with our partners, we use a combination of practical and innovative tactics to implement development programs, public education, educational campaigns, advocacy campaigns and humanitarian assistance in disasters and conflicts.
The foundation is exclusively dedicated to providing people and children with concrete solutions to improve social, educational and medical living conditions through innovative and inspiring projects. From the construction of schools in rural and forgotten areas, of clinics or of a hospital, to projects to empower women.
Self-sufficiency has been our common thread since 2006: A social restaurant, a Fair eShop to support small artisans and micro-businesses, a social TV channel, a crowdfunding platform. We have created the Fair Future Indonesia and Kawan Baik Indonesia to work in al social fields in Indonesia. Fair Future will always find new ways to help communities equally and regardless of religion, beliefs, gender or age.
Also active in social, medical or infrastructural emergency aid, the foundation provides rapid and effective responses in favour of or populations affected by natural disasters, epidemics or pandemics, shortages, destruction of vital buildings or economic crises.
Sanitation, toilets, feminine hygiene, access to drinking water, access to electricity, access to medical care, getting more children to school... We will not stop until everyone can live a healthy and balanced life, with the means of subsistence in order to have a better life.
Support and develop projects aimed at creating opportunities for all generations, children, young adults, the elderly. The foundation aims to rebalance social inequalities in order to restore the autonomy of all communities of people. We are creating a fairer and more equitable future for all.
Innovative and original ways
in order to define the needs of people without resources
Innovative, ingenious and respectful projects
We do everything to use local resources, work with local communities and do not want to create unnecessary dependencies.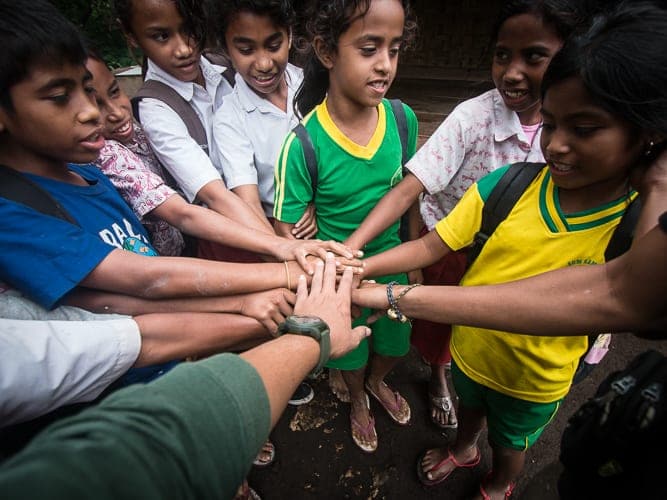 INNOVATIVE, INGENIOUS AND RESPECTFUL PROJECTS
Our vision is of a just world in which all men and women determine the course of their lives in dignity and security, using environmental resources in a sustainable manner.
For the first time in human history, overcoming poverty as destiny is within reach. Faced with growing inequalities in the regions in which we operate, Fair Future and its innovative creations are joining forces to create paths towards a self-determined life for the young and old alike.
We work with those who are the beneficiaries of the actions implemented by the foundation's teams and its partners. A world where every news and change corresponds to the living environment of the people living there. We refuse to provide elements that could ultimately create dependencies, and we favour local resources above all.
Be there, on site, with the communities
We focus on the creation of innovative initiatives, thanks to our strong local involvement, we can define what people really need for a better life.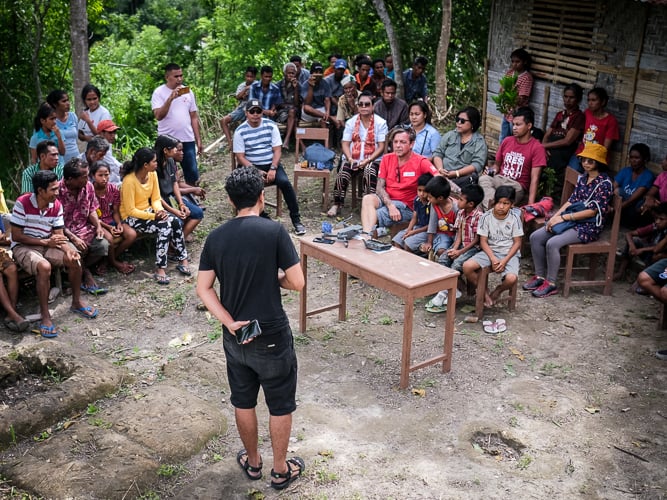 Being with them on the field, where programs are created
It is indeed unique, it is we who are in the places where we create a human, innovative and ingenious change. We are not an organization that distributes funds without knowing how they will be used, and we never will.
All of our programs are created and determined by Fair Future; in particular, thanks to original actions such as "Sumba Photo Stories", a needs definition program, which describes the living conditions of rural communities. A project carried out by children for their living environment, in order to understand their problems through their perspective.
Fair Future is original and unique because it wants to be at the centre of each project, in order to understand the essential issues involved in a change in a rural, disadvantaged and poor environment. Also with the aim of creating a debate with the beneficiaries, because we know that only they have many answers that can offer them a better life.
Making things easy with passion
We integrate into all our choices the notions of risks for the communities, which is good or bad for them. We decide together, them and us!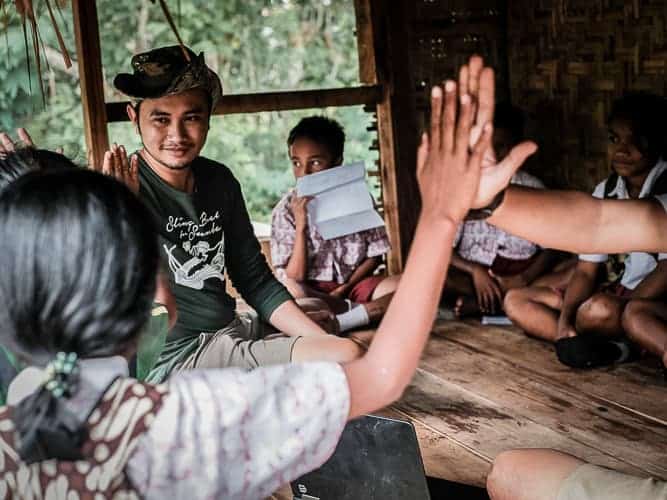 Make it simple but effective for everyone
Knowing how to be responsive and act in full knowledge of the facts and in a thoughtful manner. We are no different because we work in the implementation of humanitarian and charitable actions. Fair Future is always committed to things that it understands, that it has measured, of which it knows the risks in the event of implementation of action in rural areas.
Our knowledge of the places, of the communities with which we work every day, the fact that 90% of our collaborators are from here means that we do not consider ourselves different from the communities with which we work and live. We speak the same language, we understand each other well and know the local issues well.
Fair Future knows how to react in an emergency when necessary, but it also knows how to take its time so that its action is understood by everyone, effective in terms of impact and sustainable over time.