Where the money goes?
We honor the donor's intention, always!
How the Fair Future Foundation spends donation funds?
You may have seen stories in the press criticizing charities and the amount of income they spend on charitable activities. About 93 cents of every dollar we raise at the Foundation is used to fight poverty
Extract | Although the overall expense ratio including fundraising, management and overhead varies slightly from year to year, over time an average of 93 cents of every dollar is invested in our aid. Within a matter of minutes, natural disasters can affect the lives of tens of thousands of people. Hundreds or even thousands of people can be injured, and homes and livelihoods destroyed. Access to clean water, healthcare services and transport can also be disrupted. The impact of each disaster varies greatly and our response must adapt to each situation. Fair Future and Kawan Baik Indonesia identify needs quickly because we are there, but accessing a disaster area can be difficult when the roads are cut off. The first responders are people already on site: Members of the community, our on-site teams made up of logistics, medical and documentalists, and the local authorities and aid organizations already present with whom we share time, premises, and know-how. .
Where the money Goes? Where your money goes?
Donors want to know how much of their donation goes to the humanitarian services and programs the Fair Future Foundation, Action for Fair Future, and all our approved partners provide, and how much goes to our costs for fundraising and management, and general.
While the ratio of program spending to overall expenses including fundraising, management, and generally varies slightly from year to year, over time an average of 93 cents of every dollar the Fair Future Foundation spends is invested in humanitarian services and programs.
The percentage of expenses directly incurred within the framework of our actions, on the ground in favor of all of our actions!

90%

90%
Some donors want to know how much of every dollar they donate goes to a particular disaster. For major disasters like the Covid-19, we generally allocate a minimum of 93 cents of each dollar raised to the program – and sometimes more. However, the Foundation responds to tens of causes each year, and each of them offers services to tens of thousands of beneficiaries.
So we don't track fundraising and management and overhead for each of the individual programs. We honour the donor's intention, and if a donor designates their donation for a particular action, their donation will be allocated to this defined program.
The Fair Future Foundation receives donations from several sources: Financial donors, private donors, corporations, or other legal foundations. But also sometimes donations in kind.
Any organization has management and administration fees. Ours is very low
How is this 93% distributed in favor of our projects and actions?
Healthy living, health, education, women's & childhood programs, access to water and energy

62%

62%

Education for children, parents, families, schools, remote villages and teachers

18%

18%

Logistics accommodation, food, travel, transportation, voluntary management, cargo

10%

10%

Used for fair future administration, fundraising, management in Indonesia and Switzerland for both Organisation

10%

10%
Despite our many services, the Fair Future Foundation is one organization. We are authorized to classify ourselves in the category of the Official non-profit organizations, recognized as Pure Public Utility, Tax Exempted. One of our main priorities is to be mindful of costs, of all costs. We try to keep our fundraising and management and overhead costs as low as possible so that we can spend more on people who are in urgent need of our services.
We regularly look for ways to streamline, consolidate operations and reduce expenses. We use volunteers every day to keep costs down.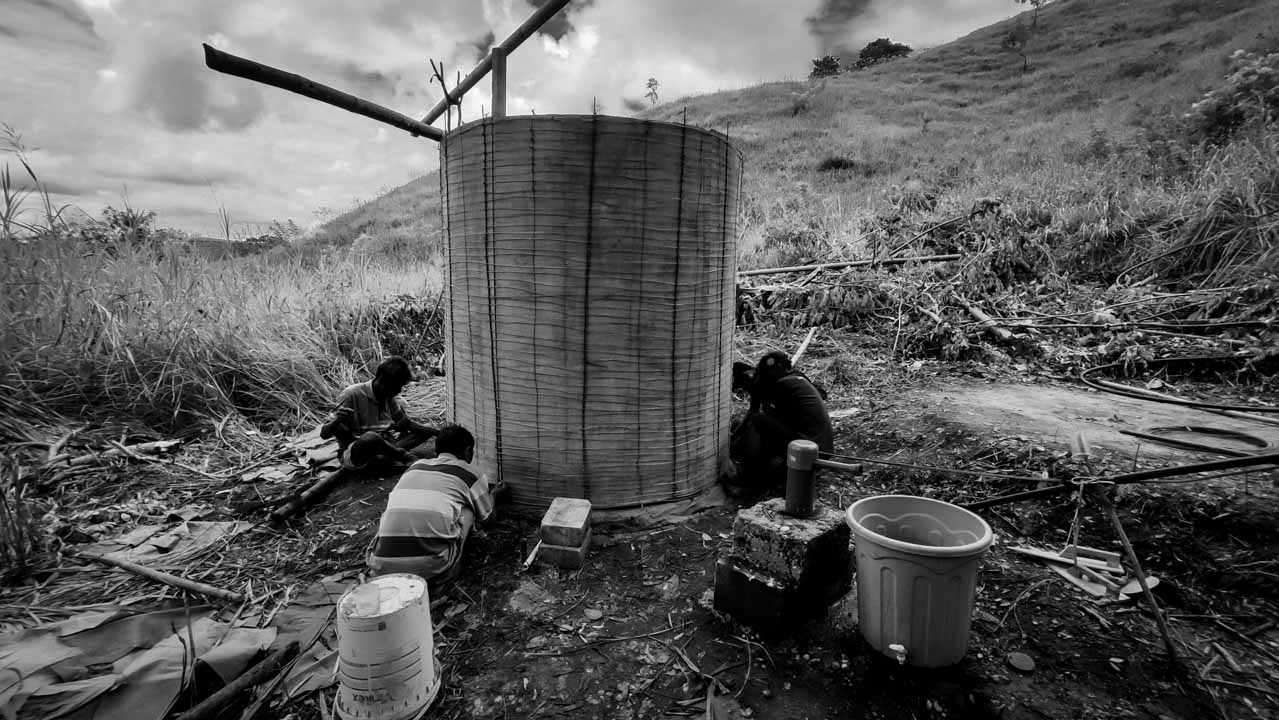 Give for Fair Future programs
Donate to programs initiated by Fair Future and Kawan Baik Indonesia, and be on the ground with us. We are committed to ensuring that as many people as possible have access to a better and healthier life. We are focusing on creating solutions for sanitation and access to drinking water and clean water, sanitationaccess to energy sources, access to school and knowledge, access to medical care (basic and emergency care), especially for children, healthy food, women's rights, and minorities living in rural and ultra peripheral areas.
**Click here to make a donation
Give for Water Connections Program
Fair Future works every day to improve the living conditions of rural communities in eastern Indonesia.
One of the Foundation's tasks is to ensure equitable access to water in quantity and quality, in order to prevent diseases such as cholera, diarrhea, dysentery, hepatitis A, typhoid, and poliomyelitis. With, for children and vulnerable people, a high mortality rate., and maintain lives and livelihoods. This is to reduce environmental risks to health, by managing sanitation safely and with dignity. Still, the foundation seeks to involve women and men in the management of water resources, in sanitation by the implementation of safe hygiene practices in order to maximize the benefits for their communities.
**Click here to make a donation
Give for Basic medical care
Whether it is to fight against famine, diseases linked to the lack of clean water, the lack of sanitation system, the fight against the Covid-19 pandemic, respiratory diseases linked to air pollution, tuberculosis, or any other form of recurrent illness, Fair Future does what it can to best help populations in need.
Help us to provide us with medicines, medical equipment, logistics, my indispensable faith also to get us where no one ever goes. Help us to heal, to give a better life, to help us to save lives!
**Click here to make a donation
Give for 1st emergency relief
Fair Future teams intervene to provide care, including in situations of social and natural disasters, how and why we adapt our activities to each. We have developed emergency actions that have been implemented in the fields of health, access to drinking water, food, and medical care, and have coordinated a multitude of actions since their different medico-social Base Camps. Our teams of professionals fight every day against epidemics and serious illnesses, due to lack of water, food, hygiene, and care for children or pregnant women and vulnerable people.
**Click here to make a donation
Give for Rumah Kambera
Fair Future and Kawan Baik Indonesia Foundation incorporate in all its choices and decisions taken in the context of its actions and field programs, the notions of risks for communities, what is good or bad for them, for people, children, and villages. And for years, we have for mission to develop, support, and create humanitarian programs and actions linked to education, training, and medical care. This is why Fair Future and Kawan Baik Indonesia have created Rumah Kambera, our Base Camp in the Eastern part of Indonesia.
**Click here to make a donation
Give for Rebuild MbinuDita program
After building a new school, bigger, stronger, with materials resistant to storms, bad weather, earthquakes, Fair Future and Kawan Baik, as part of the program, we named "Rebuild MbinuDita ", continue to provide basic things for the lives of thousands of people there.
The program "Rebuild MbinuDita" is to give access to clean water to all the inhabitants of the community, but also to medical care, to healthy food through the creation of organic gardens. These activities have no other objectives than to increase the quality of their life, to provide better health to people (especially children, vulnerable people, pregnant women), access to health and medical care, and for people to be able to increase their income.
**Click here to make a donation
Give for The Truck of Life Program
In the most inaccessible territories, live thousands of people who do not have access to the most basic needs in order to ensure them a healthier life, or basic medical care, access to drinking water so as not to be ill, or a source of light for reading or studying for children.
The Truck of Life program allows us to provide medical care and take children or even a doctor or dentist to the nearest town. Truck Of Life allows us to bring equipment, food, and drinking water to wherever no one goes while ensuring the safety of our volunteers and specialized collaborators.
**Click here to make a donation
You don't have access to e-banking?
Sometimes, it is not possible to make a donation via modern solutions, by what is called "e-banking".
From then on, you can participate in one of our projects or programs by making a bank transfer, via one of our two bank accounts in Switzerland.
**Click here to make a donation
Common diseases we work on
Tuberculosis in Indonesia: A social disease affects the poorest communities, those living in difficult conditions. There are hundreds of thousands of new cases in Indonesia, such as HIV, which is not often mentioned here!
Dengue virus infection: DENV is a real major cause of acute febrile illness here. In the most affected regions, mortality is very high & affects the most vulnerable. Especially for those who do not have access to medical care.
Malaria and the vulnerable: Every year, malaria kills thousands of people in Indonesia, in all regions, even the richest. 70% of all deaths are children under five, and affect people and families who cannot access medical care.
Antimicrobial resistances. In here, this is a real health emergency, almost all drugs are available over the counter! This scourge turns simple wounds and easily treatable diseases into causes of death.
Air pollution and health: Plastic that burns, everywhere! Air pollution is responsible for almost 50% of mortality here. Dioxins, furans, mercury, and polychlorinated biphenyls are highly toxic!
Malnutrition and famine: Malnutrition causes serious illnesses where we are! The phenomenon, creating a vicious cycle of starvation & disease. This is a major problem in which we deal with!
Medical care for children: Far too many children still die from easily preventable problems, especially in their first few days/weeks of life, as well as from diarrhea and pneumonia. Access to clean water and good sanitation solutions is one of the future goals to help them get better.
FFF Base Camp NTT, East Sumba