Support Vital Goods for people affected by the economic crisis!
About the foundation
The Fair Future Foundation is an independent, Swiss, non-profit organisation, committed to managing and funding socio-medical programs in South East Asia.
Discover the work of the foundation
The health crisis we are all experiencing has changed the lives of children and workers, with health systems closed, borders closed, schools and businesses closed. Today, we are facing an economic crisis that affects all countries.
As this crisis has spread, so too has misinformation, which fuels discrimination and stigma. Fair Future Switzerland / Indonesia and Kawan Baik Indonesia are very active in promoting the facts rather than fear, providing reliable advice to those concerned. We are on the ground in partnership with front-line workers and provide them with the information and resources they need to keep people healthy and learn, free from disease and violence.
The Foundation is dedicated to helping as many people as possible, women, prisoners, children, the sick and all those who need us all. We offer them help, solutions, care, and inspiring projects.
Some history
In early 2006, Alex Wettstein founded the Fair Future Foundation, a Swiss State Approved, recognised of Pure Public Utility & Tax exempted. Alex is a Swiss citizen and he has been working in the medical field for NGOs for many years all over South-East Asia & Switzerland.
The foundation is exclusively dedicated to providing people and children with concrete solutions to improve social, educational and medical living conditions.
Since 2010 in accordance with our code of ethics, the foundation has offered the means and developed a significant number of actions (more than 350 on the 31.12.19 and counting). These programs have already offered solutions to tens of thousands of poor, sick, disabled and disadvantaged people, regardless of race, religion, origin, age, colour.
Aim
The foundation and Action for Fair Future want to improve the daily life of local people and communities. Whether they are affected by one or more situations of environmental, social, educational, emotional or medical vulnerability or suffering from a disability.
By creating legal humanitarian organisations in Indonesia or elsewhere, the foundation encourages actions in the service of disadvantaged people.
We have already created 3 legal organisations across Asia: Kawan Baik Indonesia, Fair Future Indonesia and Fair Future Foundation.
These organisations manage and implement social, environmental, medical and educational projects.Action for Fair Future already supports them in setting up operational procedures, in fundraising and we assist them in the implementation of their actions in the field.
Thank you very much to all of you for your kindness and your great support.
The Mission of the foundation
To carry out social, medical, creative, cultural, solidarity, ecological projects and make the world a better place…
All Causes
Supported by the Fair Future Foundation!
Find a project you want to support and make a difference for those who need our help!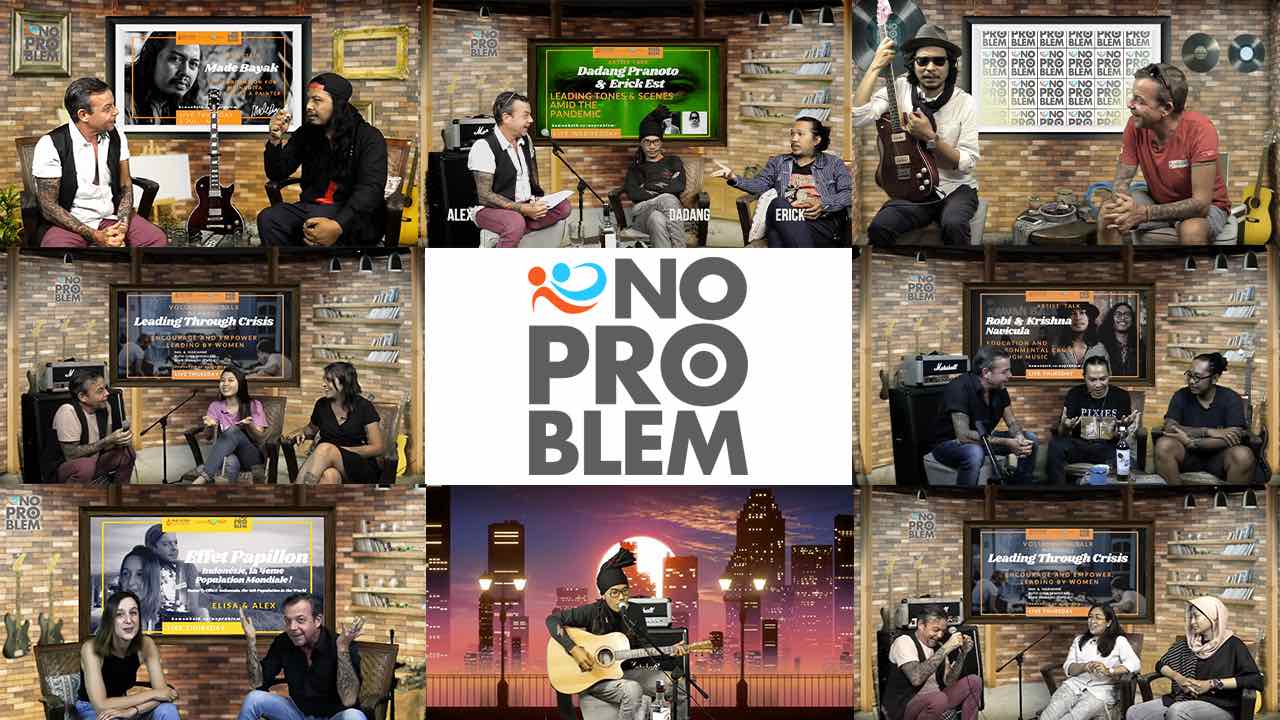 Let's give the floor to those
who wants to take it!
Thursday, August 6th at 4.15 PM WITA, let's give the stage to specials guests... We don't say more about their ID as it will be a surprise! See you soon Kawans!
For years, the foundation has fought to create original self-sufficiency solutions.
In this sense, we are happy to inform you that we have created a brand of fair trade products called "Kawanbaik.co". You can take a look here Kawans!
An auction site that participates in the foundation's concept of self-sufficiency! 33% of sales are for the benefit of our social actions!
A store that only sells products from local art and crafts, and which supports artists and producers in an equitable manner!
Ideas for activity projects, to inspire all those who are looking for solutions, who want to create... Together, let's boost the economy!