Who are we?
Fair Future Foundation is a Swiss international humanitarian organisation founded in 2006. Fair Future and all its friends offer help and assistance to populations, communities, families, and individuals whose life and health are threatened by disease, food or water shortage, pandemic, epidemic, or natural disasters. Next: Malaria in East Sumba.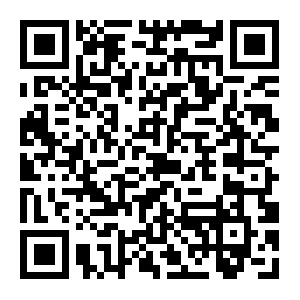 Medicines and medical equipment are sorely lacking to treat sick children here.
General medicines available are scarce and those to treat malaria and the epidemic associated with it are non-existent. Our medical teams – but also local medical centres – are running out of medicines. From then on, caring for and caring for many patients becomes extremely difficult, and giving appropriate treatment is impossible.
03.02.2023 - We donated Idr. 94,000,000.- this day, for various programs to access a healthier life
03.02.23 - A traditional well in an ultra-rural area of East Sumba
Picture of the day: This shows you what a traditional hand-dug well looks like in an ultra-rural area of East Sumba. Generally shallow, often dry, with water that is a health hazard. What families need to do to have water at home for eating, drinking, bathing, caring for children, watering livestock and animals, and watering gardens.
02.02.23 - See the images of patients taken care of by teacher-rescuers, taken in villages isolated from everything.
The Picture of the day: Teachers in rural villages in East Sumba care for and save lives. 95% of women are involved and empowered. Primary Medical Care is an innovative and unique program in the world, as evidenced by the images taken by these new caregivers.
31.01.23 - A person waters his garden with water that the foundation has made available here.
Picture of the day: East Sumba, Mbinudita village. This image shows the importance of water in a gesture as trivial as watering your garden to grow your vegetables. This is to feed the family at home. Water Connections makes it possible here in East Sumba, and that's what it's all about. Clean water at home to live better.
30.01.23 - For a healthier life, we give families access to healthy sanitary facilities, showers, clean water.
Picture of the day: We want to show you the type of sanitary facilities we build. Having given water access to these 270 families of Mbinudita, Sumba East, also gives the possibility of having toilets. And that was unimaginable a few months ago for these families living in rural areas.
01.26.23 - We have received a donation from a private Swiss institution, to buy medicines.
Our medical teams are happy to announce that they have received financial support of Chf.20,000.- to enable them to complete the stock of medicines and other small medical equipment. This will help them preserve and improve the health and lives of needy people. You can also participate here Kawan.
24.01.23 - A Lifetime work: Collecting water for the family
Picture of the day: When there is no water on-site, and you have to fetch it, it is mainly women and young girls who take up their time and miss out on opportunities.
16.01.23 - Visit of the Regent of Sumba during the training of the first sixty teachers in primary and emergency medical care.
Picture of the day: At the end of the first day of classes, the visit of M. Khris Praing, Bupati, and his wife gave us immense pleasure. The regent is a good friend of the foundation; we have worked together for more than two years. It was a great joy for us, as for all the teachers who took part in this first training day.
08.12.22 - First aid boxes will be placed in around 60 schools in ultra-rural areas of eastern Indonesia.
Picture of the day: During these three or four training days, they will learn how to treat a wound and give first aid to an injured or sick child so that his situation does not worsen and becomes much more severe. But also, above all, determining when to call a doctor or go to the nearest medical centre. 
06.12.22 - The inhabitants of rural villages do not have access to primary care, we offer them the basics to save a life.
Picture of the day: In rural eastern Indonesia, families have no access to primary medical care. When a medical emergency occurs, everything becomes very complicated, and the risks are immense. In this photo, Alex, the founder of Fair Future, teaches kids from an isolated village how to heal themselves.
05.12.2022 - We have just donated an amount of IDR. 105,000,000.- (CHF.6,410.-), for the access to primary medical care program
This is a significant sum that will save many lives. But first, it will be used for purchasing medical equipment and medicines and setting up training modules on the sites in East Sumba. This training will begin next week with more than one hundred daily participants for five days.
06.12.22 - The book we produced as part of the primary health care program for rural children is finished... and printed!
Picture of the day: A simple photo is of the book "Kawan Sehat", which means "the healthy friend", on which Kawan Baik and Fair Future have been working for a few months. We are happy because the book is now finished, printed and ready to be loaded into the Truck of Life...
01.12.22 - More new reservoirs for the storage of clean water that we are building in large numbers.
Picture of the day: The Water Connections project has more than thirty reservoirs, more than twenty sanitation facilities, and water for 2,500 people in Mbinudita. Water to reduce infant mortality, birth problems and serious illnesses linked to the consumption of unsanitary water.
02.12.2022 - Do you have clothes or medical equipment you no longer want? We are leaving on the coming 8th December.
URGENT: If you live in the Denpasar area, you can visit us at Rumah Baik, the Kawan Baik headquarters. And you can bring medicines, first aid equipment and accessories, games and clothes for children. Anything you can donate will be sent to our East Sumba Base Camp. That would be great! Thank you very much, Kawan.
28.11.22 - Kawan Sehat means "healthy friend". Here is the preview of the book that will be printed this week
Kawan Sehat is a book for children in the Ultra Rural areas of eastern Indonesia that gives them tips and tricks to be healthier. Each panel features Rambu, Umbu and a Horse around socio-sanitary themes. The medical teams of the foundation to local customs and traditions have treated themes. This book is a part of the Primary Medical Care program.
28.11.22 - Preparing primary health care kits for rural kids, over sixty!
Sixty (60) containers filled with medical equipment, essential drugs, and what to quickly treat a wound to prevent it from getting worse are being prepared. Next week, more than a ton of medical equipment will reach our Rumah Kambera medico-social base camp by road. This represents a considerable volume of purchases, believe me.
29.11.22 - In the meantime and for 15 months, the Water Connections project has been in full swing.
Picture of the day: Having toilets for the first time in your life? It probably doesn't seem like a big deal to you, but it's game-changing for families here. Our teams are on site in East Sumba building toilets for over 300 families. So they can go to pee and poo elsewhere than behind a tree!
28.11.22 - We received a donation of CHF.3,000.-, for the purchase of anti-malarial drugs and the Primary Medical Care program for children
We have just received another donation of CHF.3,000.- from Switzerland for the purchase of anti-malaria drugs. With this sum, we will be able to buy medical equipment, emergency care equipment, drugs (including Doxycycline©, Kina© and Primaquin© against Malaria) and the things we need for the programs on-site in Sumba East.
25.11.22 - We received a donation of CHF.1,000.- for the purchase of anti-malaria medication
We have just received a donation of CHF.1,000.- from Switzerland, for the purchase of anti-malaria drugs. With this sum, we will be able to give treatments over seven days including Doxycycline©, Kina© and Primaquin© to more than one hundred people infected with Malaria, which as a reminder can be fatal.
25.11.22 - Here is the road that will follow the "Truck of Life" to reach Sumba East
Follow the Truck of Life, who will soon leave for Sumba East, by road at the end of November. It will be loaded with medicines and medical equipment dedicated to the medical care programs on site. You will be able to follow us by means of this Interactive Map that we will feed with stories, images and short videos.
24.11.2022 - Water connection project progressing tremendously in East Sumba
To date, we have built more than thirty reservoirs with a capacity between 3,500 and 7,000 litres, drawn more than ten kilometres of pipes, drilled two deep wells, and built ten healthy sanitary installations. All this is to provide more than 2,500 people in East Sumba access to clean water and a much healthier life for all there. Read here all Related News.
23.11.2022 - Help an entire family live better with just $1 a day!
Giving just 1.- per day will help a family or a child to have a healthier and more harmonious life. But also access to better health, healthier food, drinking water, more school supplies, reusable water bottles, solar lamps for studying, seeds for the garden, vitamins, advice from our healthcare professionals, and medication if needed in the event of illness.
19.11.2022 - Album related to our access to medical care programs
The Fair Future foundation is active in local medical care, its primary mission. Since 2008, we have implemented measures and programs to offer a healthier and more harmonious life through traditional medicine and innovative projects. Take a Take a look at this photo album
22.11.2022 - Donation of CHF. 8,000.- for medical equipment
Fair Future has just donated to Kawan Baik Indonesia Foundation, part of the sum will be used to acquire more than one ton of medical equipment and medicines for the program of access to primary medical care dedicated to children in rural areas from East Sumba.
20.11.2022 - Our needs in anti-malaria treatment
Our medical teams are issuing a red health alert linked to the malaria epidemic, affecting the eastern regions of Indonesia for several weeks. We are ready to go there at the end of this month with the Truck of Life, and you can help us acquire antimalarial treatments for the children. There is no medicine available here.
14.11.2022 - Help us load the medical truck as much as possible for its next trip
As part of the project for access to primary medical care for children in rural areas of eastern Indonesia, the foundation needs you to help us transport all the equipment to our medico-social base in East Sumba. We want to be able to load our medical truck as much as possible to reduce logistical costs and to do this. We still need medical equipment.
07.11.2022 - Consuming unsafe water can look like this!
In these few images taken at the end of October 2022, in a village in East Sumba, more than a hundred people have access to this unique water source. A well was dug by hand more than ten years ago and is almost always dry. People have to queue to get a few litres of water unfit for consumption and dangerous to their health.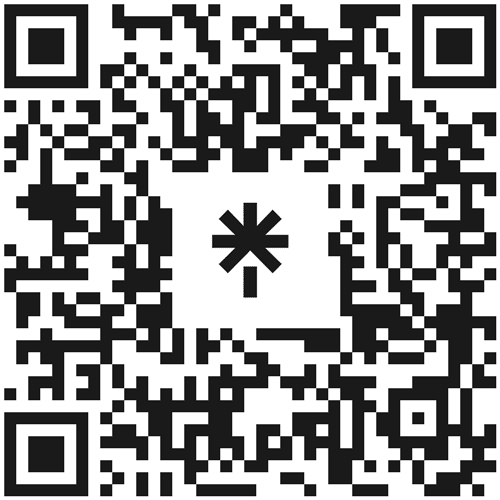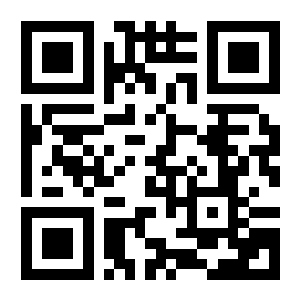 Fair Future is a Swiss, International, independent, socio-medical non-profit organization working in the rural areas of Indonesia to provide support and relief.
Discover how we provide social, medical, and humanitarian support
Wherever Fair Future operates, the cases and the environment are unique. Nonetheless, we follow a standard set of practices designed to ensure that our resources and expertise are used optimally and respectfully.
Fair Future is a recognised Swiss organisation of a pure public utility that provides and offers social, medical and infrastructural assistance to communities, families and individuals affected by poverty, health crises, epidemics, disasters and shortages of food or water. But also the exclusion of healthcare and any social or economic assistance.
Our collaborators are "Kawan Baik" (good friends), comprised of villagers, social logisticians, health professionals, logistics and technical staff in the field, and specialists in water, agriculture and administration.
All good friends are hired locally. This is so that all actors and beneficiaries can recognise themselves and identify with how things are done. Above all, all actions implemented, created and carried out are guided by local cultural, social and medical ethics.
One of the philosophical bases of our work in the field is that the beneficiaries themselves are the builders of each program put in place by Fair Future. This provides them with an income, the opportunity to learn, and, above all, to make new friends.
The principles of knowledge sharing, neutrality, impartiality, justice and independence permeate everything we do every day.
What does Kawan Baik mean?
So many people ask us what "Kawan" or "Kawan Baik" means... Reading the pages of our site, or the newsletter that Fair Future sends you a maximum of twice a month, you will wonder why we call you "Kawan" all the time. It's a good question and we totally understand that it's a bit of a mystery to all of you. Let's take three minutes, I'll tell you what it means "Kawan" friends.
So here's the explanation: "Kawan" means "friend" in Indonesian. When you add "Baik" to it, it means "my good friend". It's simple, isn't it?
For us, you are -Kawan+your name-, and you are part of all of us because, without you, nothing would be possible. I give you an example: I'm Kawan Alex founder of Fair Future and Kawan Ayu is the founder of Kawan Baik Indonesia.
That's what we all call ourselves here, and so you have your first Indonesian lesson Kawan!
The last article of the foundation the problems, the joys, the sorrows, the culture, and the traditions. People's stories and our life here. Amusing and sometimes funny stories because life is a pleasure and an immense joy.
Our favourites Hashtags
#nonprofit #swissngo #goodcause #charity  #community #volunteer #nonprofitorganisation #giveback #education #support #covid #ngo #change #givingback #help #makeadifference #children #indonesia #kawanbaikberbagi #rumahkambera #drillingwells #healthylife #healthcare #medicalcare #truckoflife #rumahkambera #donation #volunteering #womanrights #education #health #water #cleanwater #healthcareaccess #waterconnections #kawanbaik #kawansehat #kawanpintar
We estimate that every franc invested in water and toilets saves four francs in medical costs, avoids deaths and increases productivity. Hygiene promotion is considered one of the most cost-effective public health interventions. Conversely, a lack of sanitation hampers economic growth.
Within the framework of more than ten types of actions, including medical care, access to a better life, giving chances for a healthier life, construction of schools, and education of children and adults, Fair Future assists in humanitarian action aimed at saving lives, and families, villages and communities.
Are you a school or a teacher? Or active in the field of education? Maybe a journalist, a media? Fair Future offers unique content related to people's life, traditions and customs, to kill two birds with one stone: Helping and teaching.
To teach something else, to share the life of a class of children in rural Indonesia! Do you or your students have an idea for a medical-social assistance program that will undoubtedly improve their lives? And this idea is indeed good for sure. We want to open young people's minds and teach them that elsewhere, it's different.
Do you dream of it being implemented on behalf of all of you? Develop it with us in the field and develop a joint mutual aid action between you and them here.
Access to primary medical care in the most rural and poorest regions has always been at the centre of our priorities. For years, we have been helping and caring for families by implementing totally innovative means and programs in public health. Some are unique in the world in their mode of implementation.
Featured
Your donations finance the programs initiated by Fair Future. A nail, a screw, a roof, drinking water, healthy meals, minor surgery, medical care, school notebooks, shoes, a solar lamp and so many other things every year.
255k
Patients, women, children, families who have received benefits
CHF.450k
Invested in social, medical, logistical programs in rural areas
Millions
Litres of clean, non-lethal water were found and offered to people
225k
Hours of work carried out for the projects carried out by the teams
In 2022
in 2022? More patients, more projects, more requests!
How your donations are used?
Your donations are used to distribute tons of food, medical treatment and infrastructure so we can finally access a better, healthier and more harmonious life in most rural regions.
Management & General Admin