Who are we?
Fair Future Foundation is a Swiss international humanitarian organisation founded in 2006. Fair Future and all its friends offer help and assistance to populations, communities, families, and individuals whose life and health are threatened by disease, food or water shortage, pandemic, epidemic, or natural disasters. Next: Malaria in East Sumba.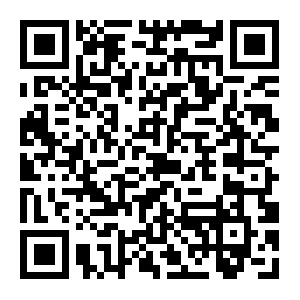 Give For Fair Future, The Redirection
You've been redirected here, we'll explain why!
Fair Future seeks by all means to reduce its administrative costs. Previously, we used paid software to manage your donations through give.fairfuturefoundation.org. Now it's simpler.
Donate
Contact us
03.02.2023 - We donated Idr. 94,000,000.- this day, for various programs to access a healthier life
03.02.23 - A traditional well in an ultra-rural area of East Sumba
Picture of the day: This shows you what a traditional hand-dug well looks like in an ultra-rural area of East Sumba. Generally shallow, often dry, with water that is a health hazard. What families need to do to have water at home for eating, drinking, bathing, caring for children, watering livestock and animals, and watering gardens.
02.02.23 - See the images of patients taken care of by teacher-rescuers, taken in villages isolated from everything.
The Picture of the day: Teachers in rural villages in East Sumba care for and save lives. 95% of women are involved and empowered. Primary Medical Care is an innovative and unique program in the world, as evidenced by the images taken by these new caregivers.
31.01.23 - A person waters his garden with water that the foundation has made available here.
Picture of the day: East Sumba, Mbinudita village. This image shows the importance of water in a gesture as trivial as watering your garden to grow your vegetables. This is to feed the family at home. Water Connections makes it possible here in East Sumba, and that's what it's all about. Clean water at home to live better.
30.01.23 - For a healthier life, we give families access to healthy sanitary facilities, showers, clean water.
Picture of the day: We want to show you the type of sanitary facilities we build. Having given water access to these 270 families of Mbinudita, Sumba East, also gives the possibility of having toilets. And that was unimaginable a few months ago for these families living in rural areas.
01.26.23 - We have received a donation from a private Swiss institution, to buy medicines.
Our medical teams are happy to announce that they have received financial support of Chf.20,000.- to enable them to complete the stock of medicines and other small medical equipment. This will help them preserve and improve the health and lives of needy people. You can also participate here Kawan.
24.01.23 - A Lifetime work: Collecting water for the family
Picture of the day: When there is no water on-site, and you have to fetch it, it is mainly women and young girls who take up their time and miss out on opportunities.
16.01.23 - Visit of the Regent of Sumba during the training of the first sixty teachers in primary and emergency medical care.
Picture of the day: At the end of the first day of classes, the visit of M. Khris Praing, Bupati, and his wife gave us immense pleasure. The regent is a good friend of the foundation; we have worked together for more than two years. It was a great joy for us, as for all the teachers who took part in this first training day.
08.12.22 - First aid boxes will be placed in around 60 schools in ultra-rural areas of eastern Indonesia.
Picture of the day: During these three or four training days, they will learn how to treat a wound and give first aid to an injured or sick child so that his situation does not worsen and becomes much more severe. But also, above all, determining when to call a doctor or go to the nearest medical centre. 
06.12.22 - The inhabitants of rural villages do not have access to primary care, we offer them the basics to save a life.
Picture of the day: In rural eastern Indonesia, families have no access to primary medical care. When a medical emergency occurs, everything becomes very complicated, and the risks are immense. In this photo, Alex, the founder of Fair Future, teaches kids from an isolated village how to heal themselves.
05.12.2022 - We have just donated an amount of IDR. 105,000,000.- (CHF.6,410.-), for the access to primary medical care program
This is a significant sum that will save many lives. But first, it will be used for purchasing medical equipment and medicines and setting up training modules on the sites in East Sumba. This training will begin next week with more than one hundred daily participants for five days.
06.12.22 - The book we produced as part of the primary health care program for rural children is finished... and printed!
Picture of the day: A simple photo is of the book "Kawan Sehat", which means "the healthy friend", on which Kawan Baik and Fair Future have been working for a few months. We are happy because the book is now finished, printed and ready to be loaded into the Truck of Life...
01.12.22 - More new reservoirs for the storage of clean water that we are building in large numbers.
Picture of the day: The Water Connections project has more than thirty reservoirs, more than twenty sanitation facilities, and water for 2,500 people in Mbinudita. Water to reduce infant mortality, birth problems and serious illnesses linked to the consumption of unsanitary water.
02.12.2022 - Do you have clothes or medical equipment you no longer want? We are leaving on the coming 8th December.
URGENT: If you live in the Denpasar area, you can visit us at Rumah Baik, the Kawan Baik headquarters. And you can bring medicines, first aid equipment and accessories, games and clothes for children. Anything you can donate will be sent to our East Sumba Base Camp. That would be great! Thank you very much, Kawan.
28.11.22 - Kawan Sehat means "healthy friend". Here is the preview of the book that will be printed this week
Kawan Sehat is a book for children in the Ultra Rural areas of eastern Indonesia that gives them tips and tricks to be healthier. Each panel features Rambu, Umbu and a Horse around socio-sanitary themes. The medical teams of the foundation to local customs and traditions have treated themes. This book is a part of the Primary Medical Care program.
28.11.22 - Preparing primary health care kits for rural kids, over sixty!
Sixty (60) containers filled with medical equipment, essential drugs, and what to quickly treat a wound to prevent it from getting worse are being prepared. Next week, more than a ton of medical equipment will reach our Rumah Kambera medico-social base camp by road. This represents a considerable volume of purchases, believe me.
29.11.22 - In the meantime and for 15 months, the Water Connections project has been in full swing.
Picture of the day: Having toilets for the first time in your life? It probably doesn't seem like a big deal to you, but it's game-changing for families here. Our teams are on site in East Sumba building toilets for over 300 families. So they can go to pee and poo elsewhere than behind a tree!
28.11.22 - We received a donation of CHF.3,000.-, for the purchase of anti-malarial drugs and the Primary Medical Care program for children
We have just received another donation of CHF.3,000.- from Switzerland for the purchase of anti-malaria drugs. With this sum, we will be able to buy medical equipment, emergency care equipment, drugs (including Doxycycline©, Kina© and Primaquin© against Malaria) and the things we need for the programs on-site in Sumba East.
25.11.22 - We received a donation of CHF.1,000.- for the purchase of anti-malaria medication
We have just received a donation of CHF.1,000.- from Switzerland, for the purchase of anti-malaria drugs. With this sum, we will be able to give treatments over seven days including Doxycycline©, Kina© and Primaquin© to more than one hundred people infected with Malaria, which as a reminder can be fatal.
25.11.22 - Here is the road that will follow the "Truck of Life" to reach Sumba East
Follow the Truck of Life, who will soon leave for Sumba East, by road at the end of November. It will be loaded with medicines and medical equipment dedicated to the medical care programs on site. You will be able to follow us by means of this Interactive Map that we will feed with stories, images and short videos.
24.11.2022 - Water connection project progressing tremendously in East Sumba
To date, we have built more than thirty reservoirs with a capacity between 3,500 and 7,000 litres, drawn more than ten kilometres of pipes, drilled two deep wells, and built ten healthy sanitary installations. All this is to provide more than 2,500 people in East Sumba access to clean water and a much healthier life for all there. Read here all Related News.
23.11.2022 - Help an entire family live better with just $1 a day!
Giving just 1.- per day will help a family or a child to have a healthier and more harmonious life. But also access to better health, healthier food, drinking water, more school supplies, reusable water bottles, solar lamps for studying, seeds for the garden, vitamins, advice from our healthcare professionals, and medication if needed in the event of illness.
19.11.2022 - Album related to our access to medical care programs
The Fair Future foundation is active in local medical care, its primary mission. Since 2008, we have implemented measures and programs to offer a healthier and more harmonious life through traditional medicine and innovative projects. Take a Take a look at this photo album
22.11.2022 - Donation of CHF. 8,000.- for medical equipment
Fair Future has just donated to Kawan Baik Indonesia Foundation, part of the sum will be used to acquire more than one ton of medical equipment and medicines for the program of access to primary medical care dedicated to children in rural areas from East Sumba.
20.11.2022 - Our needs in anti-malaria treatment
Our medical teams are issuing a red health alert linked to the malaria epidemic, affecting the eastern regions of Indonesia for several weeks. We are ready to go there at the end of this month with the Truck of Life, and you can help us acquire antimalarial treatments for the children. There is no medicine available here.
14.11.2022 - Help us load the medical truck as much as possible for its next trip
As part of the project for access to primary medical care for children in rural areas of eastern Indonesia, the foundation needs you to help us transport all the equipment to our medico-social base in East Sumba. We want to be able to load our medical truck as much as possible to reduce logistical costs and to do this. We still need medical equipment.
07.11.2022 - Consuming unsafe water can look like this!
In these few images taken at the end of October 2022, in a village in East Sumba, more than a hundred people have access to this unique water source. A well was dug by hand more than ten years ago and is almost always dry. People have to queue to get a few litres of water unfit for consumption and dangerous to their health.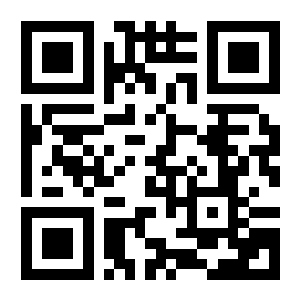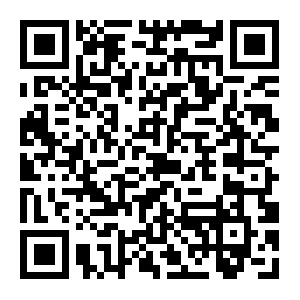 You have been redirected: Dear friends, you may have been redirected from the foundation's donation platform. Don't worry, it's normal. Nothing will change, your donations, if you made any, are still present, and receipts are available. Fair Future must now be rational, and the time we spend in the field helping families no longer allows us to manage the two websites. It takes a lot of time. And we have little connection from eastern Indonesia. - More details below, thank you..
Make things simpler to spend more time with those who need us all.
From now on, we will centralize your donations and subscriptions on the leading website of the Foundation to save time and reduce the administrative costs of the Swiss Foundation. It is important!
Why you have been redirected, Kawan?
Fair Future seeks by all means to reduce its administrative costs. Previously, we used paid software to manage your donations through give.fairfuturefoundation.org. The cost of using this software is $600.-/year, which is a lot of money.
We are in a situation that forces us to save money, which is why we have been using Donorbox© for a few weeks. It's convenient, simple and, above all, free for us.
Additionally, and perhaps most importantly, the time we spend with families in rural eastern Indonesia leaves us little time for website management. Therefore, the merger of the two sites is the first element of response, which seems to us the most appropriate and rational.
We thank you wholeheartedly for your understanding and help in saving money and reducing our administrative costs as much as possible.
We remain at your entire disposal for any further information and assistance you may need.
Alexandre Wettstein, Fair Future Foundation – The 21.11.2022
Some questions you have and our answers, how can you help us now.
How do I get a donation certificate?
If you donated AFTER November 1, 2022, you could log in using the email you used to make your donation;
If you have donated BEFORE November 1, 2022, please contact us here by email to let us know of your request related to a donation receipt or other information linked.
How can I obtain an annual donation certificate?
How can I receive an annual donation certificate for all my contributions throughout the year (from 01.01 to 31.12)? This is to be able to deduct my donations from my income statement.
It is, again, effortless. In principle, the annual donation certificates will be sent to you by our teams during January following the past year. For example, for 2022 donations, most of you have already received your annual certificate between January 3 and 5, 2023.
On the other hand, linked to the system change initiated in November 2022 (data migration to DonorBox©), errors are possible, and we apologize in advance. If this is the case or if you think you have not yet received your annual certificate, do not hesitate to contact us here.
We will be happy to send you your annual donation certificate.
Why can I make a donation in favor of Fair Future?
Since 2006, Fair Future Foundation (Federal number: CH-550.1.057.027-8 | IDE / UID: CHE-114.715.376) has provided medical, social, educational, and infrastructural assistance to populations whose life or disease, water or food shortages, epidemics, pandemics or natural disasters threaten health.
Because we are independent, we act with impartiality. This independence of action is rooted in our financing, provided 100% by private resources. This is why your support is essential to help all those who need us. In 2021 and 2022, 93% of our expenses were directly devoted to social missions
75% of your donation to the Fair Future Foundation may be deducted from your income statement up to a donation limit of 1,000.- and 66% beyond that. In Switzerland, 100% of your donation may be deducted.
Make a one-time or recurring donation
Your donation matters to them!
Your gift will help us bring life-saving medical care to people in need. Emergencies come in many forms: local conflicts, epidemics, natural disasters, malnutrition crises, food and water shortages, etc.
Your donation ensures that our teams relieve suffering and save lives in an emergency.
Click here and read more, Kawan!
I support you by becoming an active member
This way, I, too, can get involved in the foundation's programs because becoming a member allows Fair Future to do more on the ground. Your continued support will help us bring life-saving medical care to those in need.
By becoming a member, you will benefit from advantages which will allow you to be heard and get involved personally in a project that is close to your heart, for example. Becoming a member means becoming active with us in the field, with families who live isolated from everything.
Click here and read more, Kawan!
Help an entire family live better with just $1 a day
Your gift will help us bring lifesaving medical care to people in need
This will finance part of our programs for access to medical care, drinking water, a deep well-drilling program, electricity for studying, better hygiene, and the fight against child malnutrition.
Click here and read more, Kawan!
Make an offline donation by making a bank or postal transfer
Dear friends, if you do not have access to the Internet or do not have a credit card but still want to give a little penny in favour of the foundation and its programs, it is, of course, possible.
Here's how: Make a payment using one of the two bank accounts whose details are below. Once we have received your payment, we will email you a donation receipt. In the communication field, if possible, specify your email address. If this is not possible, please email us by clicking here (if this is the first time you have made a donation in favour of Fair Future), mentioning your donation amount and the date.
Thanks a lot for your support.
Banque Cantonale Vaudoise (BCV)
Iban : CH83 0076 7000 e543 5802 2
Bank clearing: 767
BIC/SWIFT: bcvlch2lxxx
Credit Suisse bank
Iban: CH64 0483 5143 7008 9100 0
Bank clearing: 4835
BIC/SWIFT: creschzz11a
Send your payment in favour of
Fair Future Foundation
Ch. Des Longues Raies 9
1261 Le Vaud (vd)
Switzerland