The children of Lukukamaru or Laindatang have to walk for several hours to bring some of this dirty water home Often I hear this: "When you are thirsty, you drink anything"… I understand that!
What this image is about Kawan?
This "Picture of the Day" shows some children looking slightly disappointed at the edge of the well, which contains no water. There are only 30 to 50 centimetres of water left. This water is black and dirty, and it will surely make them sick. But they will bring some back because, as the villagers often tell me: "When you're thirsty, you don't have time to boil water or find clean water. You're thirsty, so you drink this that there is ...".
Having clean water heals people, improves families' health and reduces disease. Water is the best medicine in the world.
Here in Laindatang, the community, its inhabitants, and the families have always maximized the use of rainwater for cooking, eating, and drinking. Washing or doing laundry is done simultaneously: People wash their bodies with detergents directly at the water source. Linked to the lack of water, the villagers wash only once a month - with the related health consequences - or at best, every two weeks.
It should be noted that these families have never had sanitary facilities. Peeing and pooping are done behind a tree with all the health issues. For menstruating women, the lack of water makes this time very complicated.
A sanitary emergency: We invite you to support the urgent program in the village of Laindatang, East Sumba, which consists of giving water as quickly as possible via a deep borehole, two healthy sanitary installations and two/three water tanks 6,750-litres of water to these several hundred people. Click on the button bellow.
Thank you for your interest and support, we love you.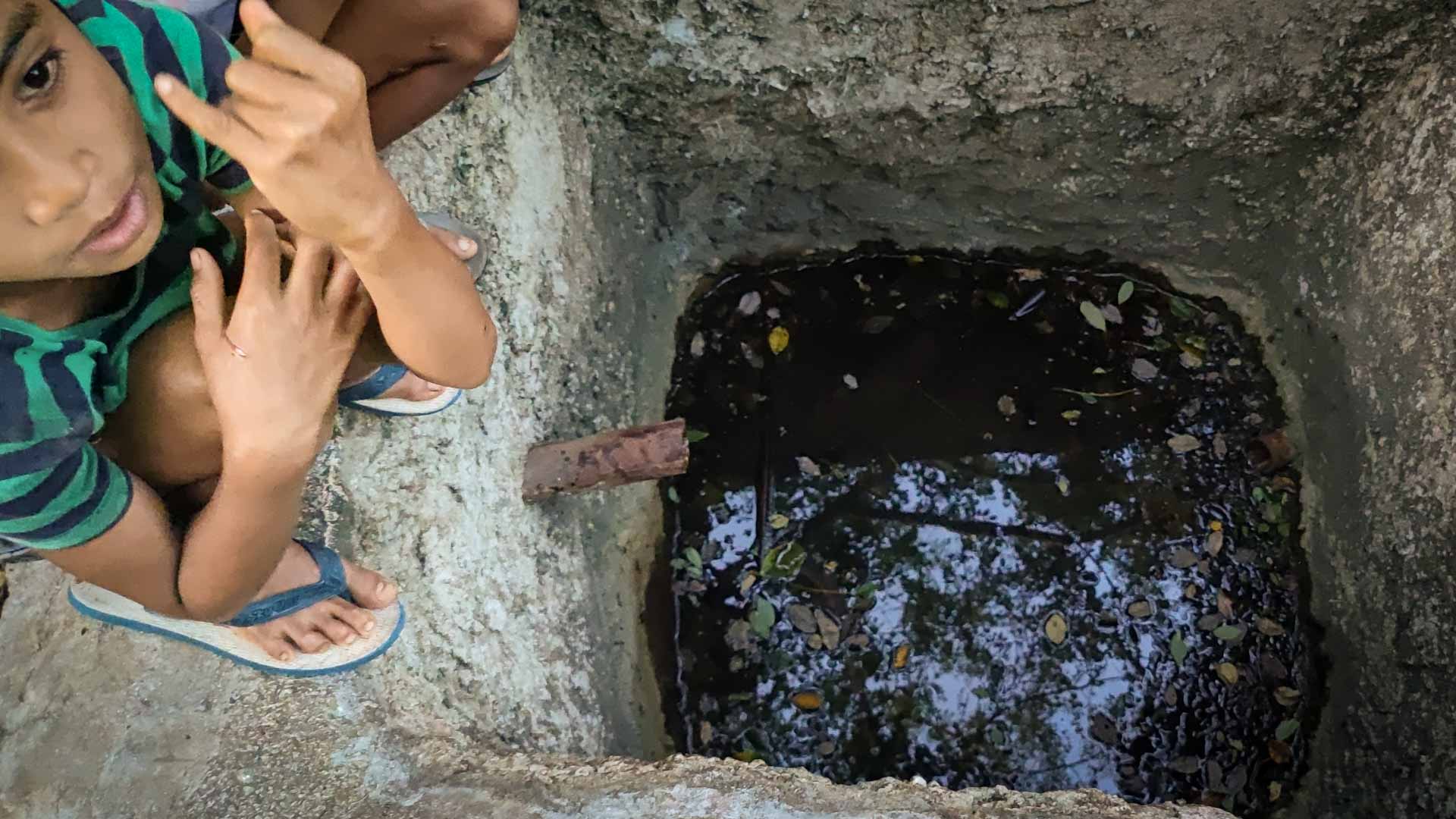 This Image is in 1920×1080 format. Click on it to enlarge it and see it in full size.