An international and independent social, medical, and humanitarian organiSation
Discover how we provide Social, medical, and humanitarian support
Wherever Fair Future operates, the cases and the environment are unique. Nonetheless, we follow a standard set of practices designed to ensure that our resources and expertise are used in an optimal and respectful manner.
Fair Future is a recognized Swiss organization of a pure public utility, which provides and offers social, medical and infrastructural assistance to communities, families and individuals affected by poverty, health crises, epidemics, disasters and shortages of food or of water. But also the exclusion of health care and any social or economic assistance.
Our collaborators are "Kawan Baik" (good friends), made up of villagers, social logisticians, health professionals, logistics and technical staff in the field, and specialists in water, agriculture and administrative staff.
All good friends (Kawan Baik) are hired locally. This is so that all actors and beneficiaries can recognize each other, and identify with the way things are done. Above all, all actions implemented, created and carried out are guided by local cultural, social and medical ethics.
The principles of knowledge sharing, neutrality, impartiality, justice and independence permeate everything we do every day.
Our favorits Hashtags
#nonprofit #swissngo #helpingothers #goodcause #charity #donate #community #volunteer #nonprofitorganization #giveback #education #support #fundraising #covid #socialgood #ngo #change #givingback #help #makeadifference #children #indonesia #kawanbaikberbagi #rumahkambera #drillingwells #healthylife #healthcare #medicalcare #donation #donations #causes #volunteering #mentalhealth #education #health #fundraiser #nonprofits #nonprofitlife #charitywork #water #cleanwater #healthcareaccess
Some actions on which Fair Future is totally committed
Our programs are powered by highly engaging campaigns, set up by all of us, but also by the beneficiaries themselves
2022 will be a hard year
This year will be the year of all dangers for families and communities
2022 will be a complicated year for people in rural areas, in terms of access to food, health care, and economic resources
We must be on all fronts
To have enough drugs and equipment, financial resources to help
Fighting famine, malnutrition, disease, poisoning, frequent natural disasters are among our great challenges
Give water, food and basic care
Decrease infant mortality, the vulnerability of vulnerable people
Have a healthier and more harmonious life, physical & mental well-being, reduce water and food stress situations
And this is a little part of our actuality…
Within the framework of more than 10 types of actions including medical care, access to a better life, giving chances for a healthier life, construction of schools, education of children and adults, Fair Future provides assistance humanitarian action aimed at saving lives, families, villages and communities.
THE FAIR FUTURE INSTAGRAM FEED
The latest information about the life and programs of the foundation via Instagram
A way that everyone knows… Posts on Instagram and Twitter allow us to keep you informed of everything we do, our life too.
Understand our work
& the challenges we face
Fair Future Foundation is a Swiss and international Foundation.
The foundation is mainly composed of social and medical staff, agents of the health sector, and pioneers in their particular fields such as Access to water, and renewable energies, and is also open to all other professions that can contribute to the achievement of its objectives. Our actions are guided by medical ethics and the principles of impartiality, independence and neutrality.
The men and women working for or with the foundation undertake to respect their professional ethics and to maintain total independence with regard to any political, economic, or religious power.
The Swiss foundation and its local partners come to the aid of populations in distress, victims of natural or man-made disasters. They do so without distinction of race, religion, creed, or political convictions.
Fair Future observes neutrality and impartiality in the name of universal medical ethics and the right to humanitarian assistance and claims full freedom in the exercise of its functions.
As volunteers brought to work with the foundation understand the risks and dangers of the missions they accomplish and do not claim for themselves or their beneficiaries any other form of remuneration than that which the foundation might be able to grant them.
FEATURED
Your donations finance the programs initiated by Fair Future. A nail, a screw, a roof, drinking water, healthy meals, minor surgery, medical care, school notebooks, shoes, a solar lamp and so many other things every year.
255k
Patients, women, children, families who have received benefits
CHF.450k
Invested in social, medical, logistical programs in rural areas
Millions
Liters of clean, non-lethal water found and offered to people
225k
Hours of work donated in support of the projects
In 2022
in 2022? More patients, more projects, more requests!
Images of our work from the field
Fair Future, images of our work from the field. Galleries that explain why and how we develop programs aimed at improving the living conditions of families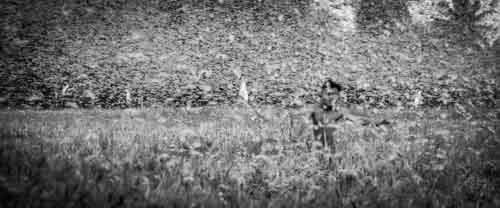 In East Sumba, for several days now, grasshoppers have been destroying all crops, vegetable gardens, soybeans, and corn. For three years, it has come back regularly.
During high population years, they feed and severely damage almost all crops, trees, shrubs, and vegetable gardens. We are in contact with the most affected populations who tell us how the fruit of their work, their fields But also their garden, are totally destroyed in a few minutes…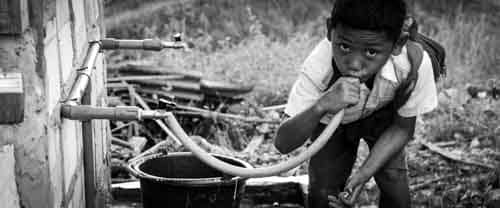 Fair Future and Kawan Baik Indonesia Foundations are changing the nature of water. Water connections are not just about giving water to an entire community! Water is defined by where we live and our needs. Between the modern world and the rural world, things are so different and the definition of water takes on another meaning.
What do you need? What do they need? What do they really want? Through our actions, we respond to their real needs: to have clean water, to drink more, to eat better, to shower regularly, to grow vegetables, to germinate their seeds, and therefore to have a healthier, more harmonious life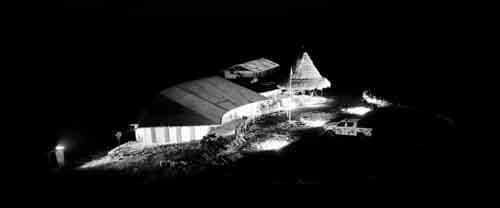 On December 19, 2019, the old school collapsed. By rebuilding a new school,
Fair Future
and
Kawan Baik Indonesia
Foundations ensured the continuity of educational activity in MbinuDita. Hundreds of children aged 8 to 13 now benefit from this beautiful school.
The population of MbinuDita is far from any form of civilisation, so this school is vital for the development of the region. And for the very rural community of this region, this school center is also a community center in which the foundation organises social, medical, artistic, and cultural events throughout the year.
Other social or medical problems for which we are engaged
Find out how, why we respond to different diseases and the challenges we face in providing treatment
Childhood and socio-medical vulnerability
The health risks for children are all the more serious when the child is young
Without adequate care, a child's earliest years can be the most deadly in many low-resource countries.
On average here in Indonesia, 85% of deaths occur in children under the age of five, but 47% of those deaths occur during the period newborn.
We treat patients suffering from a wide range of problems and need to have a healthier, balanced, harmonious life. Here you will find some of the main themes that Fair Future and Kawan Baik are working on, what we see, and what we are trying to do to address them.
Discover the main topics in which we intervene, the consequences faced by the people affected, and the challenges that lead us to meet extraordinary people every day.
Fair Future Youtube channel
See the latest film produced by the foundation on Youtube
Often films are shot from the field, without editing, without fuss, because it is often difficult to find the time for that!
How your donations are used?
Your donations pay for tons of food, medical treatments, solutions to have a better and healthier life!
Management & General Admin