Medical Assistance for the undernourished
Malnutrition refers to getting too little or too much of certain nutrients
What we do: Assistance to people in case of malnutrition problems
What is malnutrition and how does it affect a person's overall health? in rural areas
Extract | Social consequences of malnutrition. Undernourished children have weaker immune systems and are thus more susceptible to infections and illnesses. Long-term insufficient nutrient intake and frequent infections can cause stunting, whose effects in terms of delayed motor and cognitive development are largely irreversible.
In Indonesia, 8.4 million children are stunted or excessively small for their age, and suffer from chronic malnutrition.
It is the underlying factor that contributes to almost half of the deaths of children under five.
Malnutrition can lead to a weakened immune system, which means children are more vulnerable to disease. These diseases can exacerbate malnutrition, creating a vicious cycle of malnutrition and disease.
Fair Future and Kawan Baik, as part of their medical activities in the regions of the far east of the country, are very actively occupied and concerned about the situation of people, especially children and other so-called vulnerable people, in terms of access. to healthy food, but also to clean water. Without water, it is difficult if not impossible to cook and eat healthily.
It goes without saying that access to healthy nutrition, without being specific, remains one of the major challenges in reducing child mortality, particularly in regions affected by water shortages, or seriously affected by it. pest invasions that are likely to destroy a cornfield, in. month of 15 minutes.

Quick facts about malnutrition
In some very rural areas, Fair Future is carrying out projects to prevent malnutrition by creating community gardens. Program implicitly linked to access to water.
The use of local resources will be used to prevent children and other so-called "vulnerable" people from falling ill. In our daily medical activities, Fair Future sets up outpatient clinics and anticipates the annual seasons of shortages, such as the rainy season or the one where pests are very present.
Our social and medical teams also adopt a preventive approach by distributing a nutritional supplement to people at risk, by ensuring the implementation of other diseases prevention initiatives, such as COVID-19, Tuberculosis, Dengue fever, and Malaria.

Go there, to their homes where no one ever goes
Without saying that "the majority of children could be cared for at home by their families", it is an established fact that Fair Future seeks above all. Or idealize! Take care of yourself in your village, in your house.
This brings us directly to talking about medical centers here. Where we are active, care in a medical center is non-existent, too expensive, or simply closed for lack of personnel or medical equipment, drugs. Sometimes a medical center does not or no longer have access to water, or the people working there are no longer paid by the region or state.
The problem that Fair Future faces very often is that certain regions and villages are sometimes impossible to access, hence the creation of the "Truck of Life" program, which allows us to go wherever nobody goes.
Providing care in the villages is therefore essential. This strategy can result in cure rates of over 90% and reduce referral to non-existent hospital care.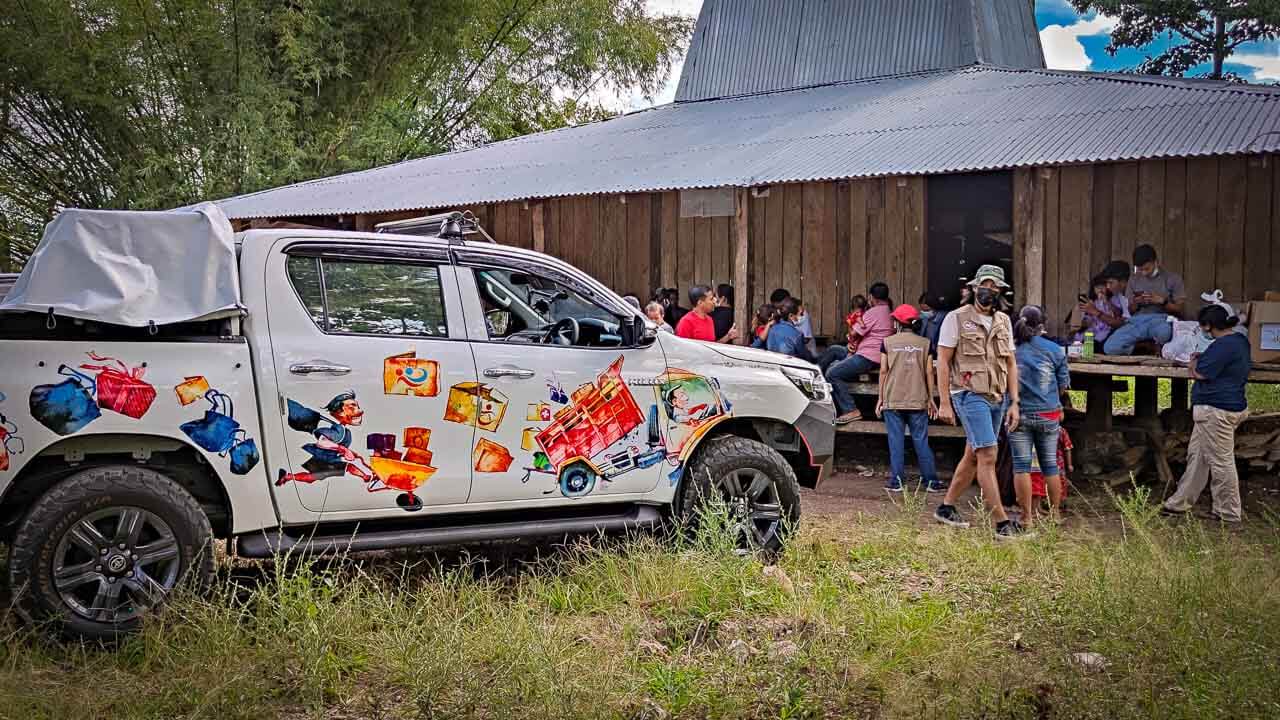 What are the effects of malnutrition during pregnancy?
Maternal malnutrition increases the risk of poor pregnancy outcomes including obstructed labour, premature or low-birth-weight babies, and postpartum hemorrhage. Severe anemia during pregnancy is linked to increased mortality at labour. Low birth weight is a significant contributor to infant mortality.
What are the impacts of malnutrition?
People who are poor are more likely to be affected by different forms of malnutrition. Also, malnutrition increases health care costs, reduces productivity, and slows economic growth, which can perpetuate a cycle of poverty and ill-health

What do we do? A local recipe to fight against malnutrition
Most of the families in the outermost regions in which Fair Future is involved produce their own food. But the lack of knowledge of good culinary practices, the weight of tradition, the multiple displacements of the population associated with the low purchasing power of households mean that the family's diet is little or not diversified: White rice, chilis, salts; that's all. Adults, the elderly, pregnant women, and young children are subjected to the same diet, often monotonous and poor, resulting in malnutrition in children and disease in others. This poor diet also decreases the ability of parents to fight against childhood illnesses.
The key to eating healthier and staying healthy is having water: For gardening, growing vegetables and cooking them.
Fair Future thinks and acts globally but by imagining and implementing local actions, with existing resources. This by increasing the knowledge of people living in these regions in which, more than 8 months a year, it is difficult to find something to eat.
We drill wells, create gardens using local seeds, how to treat your garden in a healthy way, without pesticides for example. Improving the quantities harvested also makes it possible to eat healthily, but to sell part of the harvest at the local market. Thus it will increase income for families, allowing other crops and harvests and market sales; while improving their living and health conditions.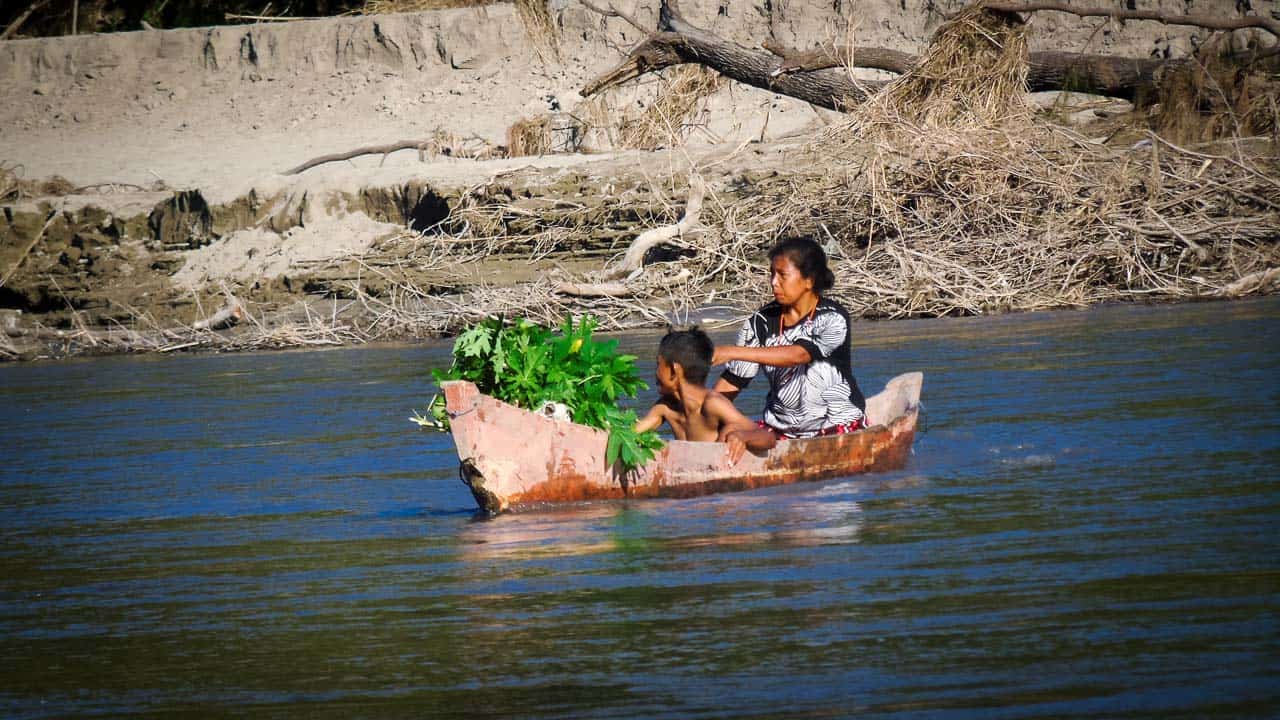 Give for Fair Future programs
Donate to programs initiated by Fair Future and Kawan Baik Indonesia, and be on the ground with us. We are committed to ensuring that as many people as possible have access to a better and healthier life. We are focusing on creating solutions for sanitation and access to drinking water and clean water, sanitationaccess to energy sources, access to school and knowledge, access to medical care (basic and emergency care), especially for children, healthy food, women's rights, and minorities living in rural and ultra peripheral areas.
**Click here to make a donation
Give for Water Connections Program
Fair Future works every day to improve the living conditions of rural communities in eastern Indonesia.
One of the Foundation's tasks is to ensure equitable access to water in quantity and quality, in order to prevent diseases such as cholera, diarrhea, dysentery, hepatitis A, typhoid, and poliomyelitis. With, for children and vulnerable people, a high mortality rate., and maintain lives and livelihoods. This is to reduce environmental risks to health, by managing sanitation safely and with dignity. Still, the foundation seeks to involve women and men in the management of water resources, in sanitation by the implementation of safe hygiene practices in order to maximize the benefits for their communities.
**Click here to make a donation
Give for Basic medical care
Whether it is to fight against famine, diseases linked to the lack of clean water, the lack of sanitation system, the fight against the Covid-19 pandemic, respiratory diseases linked to air pollution, tuberculosis, or any other form of recurrent illness, Fair Future does what it can to best help populations in need.
Help us to provide us with medicines, medical equipment, logistics, my indispensable faith also to get us where no one ever goes. Help us to heal, to give a better life, to help us to save lives!
**Click here to make a donation
Give for 1st emergency relief
Fair Future teams intervene to provide care, including in situations of social and natural disasters, how and why we adapt our activities to each. We have developed emergency actions that have been implemented in the fields of health, access to drinking water, food, and medical care, and have coordinated a multitude of actions since their different medico-social Base Camps. Our teams of professionals fight every day against epidemics and serious illnesses, due to lack of water, food, hygiene, and care for children or pregnant women and vulnerable people.
**Click here to make a donation
Give for Rumah Kambera
Fair Future and Kawan Baik Indonesia Foundation incorporate in all its choices and decisions taken in the context of its actions and field programs, the notions of risks for communities, what is good or bad for them, for people, children, and villages. And for years, we have for mission to develop, support, and create humanitarian programs and actions linked to education, training, and medical care. This is why Fair Future and Kawan Baik Indonesia have created Rumah Kambera, our Base Camp in the Eastern part of Indonesia.
**Click here to make a donation
Give for Rebuild MbinuDita program
After building a new school, bigger, stronger, with materials resistant to storms, bad weather, earthquakes, Fair Future and Kawan Baik, as part of the program, we named "Rebuild MbinuDita ", continue to provide basic things for the lives of thousands of people there.
The program "Rebuild MbinuDita" is to give access to clean water to all the inhabitants of the community, but also to medical care, to healthy food through the creation of organic gardens. These activities have no other objectives than to increase the quality of their life, to provide better health to people (especially children, vulnerable people, pregnant women), access to health and medical care, and for people to be able to increase their income.
**Click here to make a donation
Give for The Truck of Life Program
In the most inaccessible territories, live thousands of people who do not have access to the most basic needs in order to ensure them a healthier life, or basic medical care, access to drinking water so as not to be ill, or a source of light for reading or studying for children.
The Truck of Life program allows us to provide medical care and take children or even a doctor or dentist to the nearest town. Truck Of Life allows us to bring equipment, food, and drinking water to wherever no one goes while ensuring the safety of our volunteers and specialized collaborators.
**Click here to make a donation
You don't have access to e-banking?
Sometimes, it is not possible to make a donation via modern solutions, by what is called "e-banking".
From then on, you can participate in one of our projects or programs by making a bank transfer, via one of our two bank accounts in Switzerland.
**Click here to make a donation
Common diseases we work on
Tuberculosis in Indonesia: A social disease affects the poorest communities, those living in difficult conditions. There are hundreds of thousands of new cases in Indonesia, such as HIV, which is not often mentioned here!
Dengue virus infection: DENV is a real major cause of acute febrile illness here. In the most affected regions, mortality is very high & affects the most vulnerable. Especially for those who do not have access to medical care.
Malaria and the vulnerable: Every year, malaria kills thousands of people in Indonesia, in all regions, even the richest. 70% of all deaths are children under five, and affect people and families who cannot access medical care.
Antimicrobial resistances. In here, this is a real health emergency, almost all drugs are available over the counter! This scourge turns simple wounds and easily treatable diseases into causes of death.
Air pollution and health: Plastic that burns, everywhere! Air pollution is responsible for almost 50% of mortality here. Dioxins, furans, mercury, and polychlorinated biphenyls are highly toxic!
Malnutrition and famine: Malnutrition causes serious illnesses where we are! The phenomenon, creating a vicious cycle of starvation & disease. This is a major problem in which we deal with!
FFF Base Camp NTT, East Sumba