Extract | Understanding COVID-19 will help us all to stay safe. Find out more about COVID, and how to protect yourself and your community. The mental health impact of COVID… and how we can help each other. COVID-19 Health Information. Understanding the difference: Malaria & COVID-19. What is 'long COVID'? Latest COVID-19 Data: Sources: WHO, December 2021. 4.8 Million Deaths: Deaths from COVID-19 are continuing to rise. Let's do what we can to help stop the spread. 5.4 Billion Vaccine doses given: Doses are not being shared equally around the world. #OnlyTogether can we end the pandemic.
The impact of COVID on mental health … and how we can help each other
When we are feeling down, talking about it can help. Contact someone close to you
Those were the words of the WHO Regional Director for Europe, Dr Hans Kluge, at a recent summit in Athens about the impacts of COVID-19 on mental health.
The pandemic has taken a toll on all of us. It's completely normal to feel down, even in everyday life, it happens to us all.
But with the added pressures, loss, and disruption that COVID-19 has brought, people everywhere have struggled to find ways of staying positive.
"This pandemic came to disrupt our lives and our health, both physical and mental."
There is a simple way that can help, whether gradually or instantly, and that's talking and listening.
When we're feeling down, talking about it can help. Reach out to someone close to you. Tell them how you are feeling. Or ask them how they are. Hearing someone share their feelings and emotions, or having your feelings heard, can help unburden some of the stress, worry, fear, and angst that COVID-19 has caused.
Critical mental health services have been disrupted in 93% of countries during the pandemic. If you are feeling low and unsure who to turn to, or if you have noticed a friend or family member who isn't coping well, try to take that first step and start talking about it.
How does COVID-19 spread through the air?
Scientists and researchers are learning more about COVID-19 every day, to help us stay safe.
When we breathe, talk, cough, or sing, we emit microscopic droplets called aerosols that can carry COVID-19. We can get the virus from people around us by breathing air that contains these tiny droplets.
The World Health Organization says we can protect ourselves against COVID-19 in this way by physically distancing ourselves, avoiding crowded places, opening doors and windows, and wearing a mask.
As the world fights COVID-19, there's never been a greater need for accurate, verified information. We can all play our part in stopping the spread of harmful misinformation.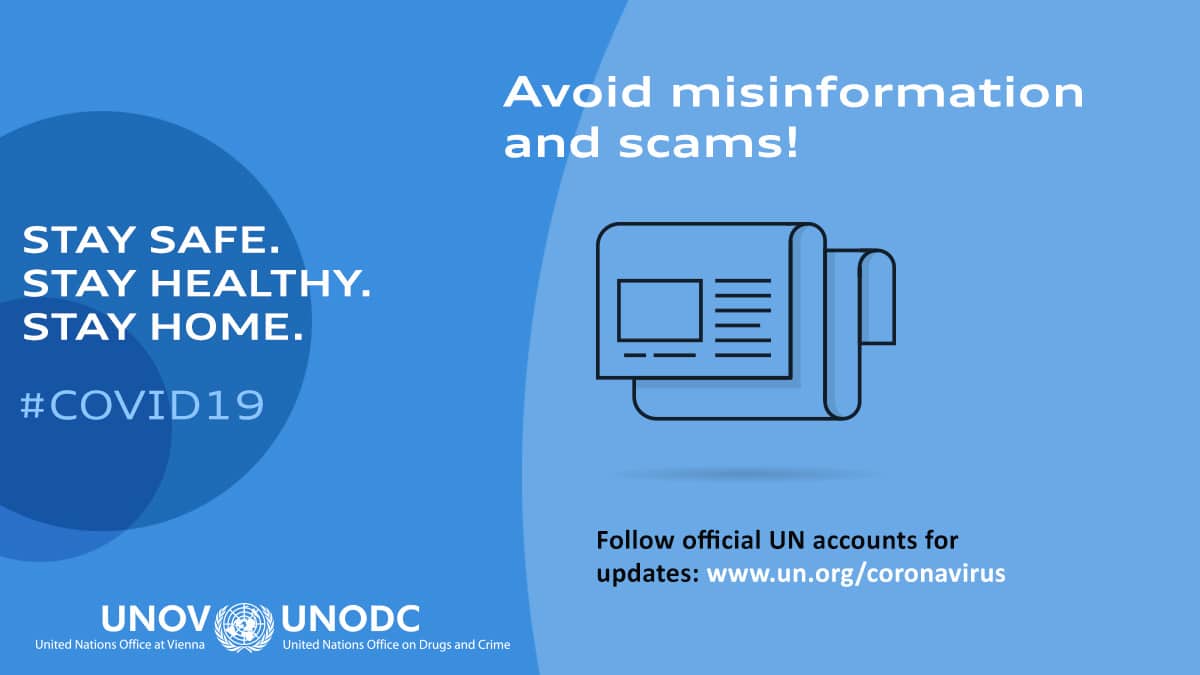 Understanding the difference: Malaria & COVID-19
If you live in a country where malaria is present, you'll likely be aware of the symptoms and what to look out for. But some of the symptoms of malaria are similar to those of COVID-19.
How are the two diseases transmitted, and how can we protect ourselves and our families from both?
While COVID-19 is caused by a virus that can pass from person to person, malaria is caused by a parasite spread by mosquitoes.
Both diseases are better prevented than treated, so we should wear a mask and maintain physical distancing to protect ourselves from COVID-19, and sleep under an insecticide-treated net to protect against malaria.
If you think you might have symptoms of either disease, do not self-medicate. Make sure you seek medical advice, get tested and treated.
What is 'long COVID'?
Scientists are still working to understand the impacts and reasons for ongoing symptoms in some patients.
For some people, symptoms of Covid-19 symptoms can last for weeks or even months. Long-term effects can range from continued fatigue and shortness of breath to serious complications, including neurological symptoms.
Doctors and scientists continue to study the long-term consequences of the virus and there is no definitive information yet on who may experience these long-term effects, but it is clear that people who are young and in good health may be affected.
Fair Future, as part of its work, spoke with several patients who had been affected by the "long" form of Covid-19 and could provide some answers.
In addition to the significant impact on people's physical health, the long COVID also has adverse mental health consequences, as anxiety can build up as symptoms continue to appear.
We can also say that after nearly 15 months of field investment, there are still no firm conclusions as to why COVID-19 has a longer term impact on some people and not others. . But awareness has grown, and COVID has long been recognized as an important reason we all need to continue to protect ourselves and our communities.
In February 2021, a report from the World Health Organization suggested that one in 10 COVID patients still had symptoms 12 weeks after infection. WHO Regional Director for Europe Dr Hans Henri P. Kluge urged that people with COVID-19 be included in health policy responses to COVID-19 and called on "policymakers policies to take the initiative on this issue ".
COVID-19 continues to be a significant threat to all of us. Stay safe by taking the vaccine when offered, wearing a mask, maintaining a physical distance, and washing your hands regularly.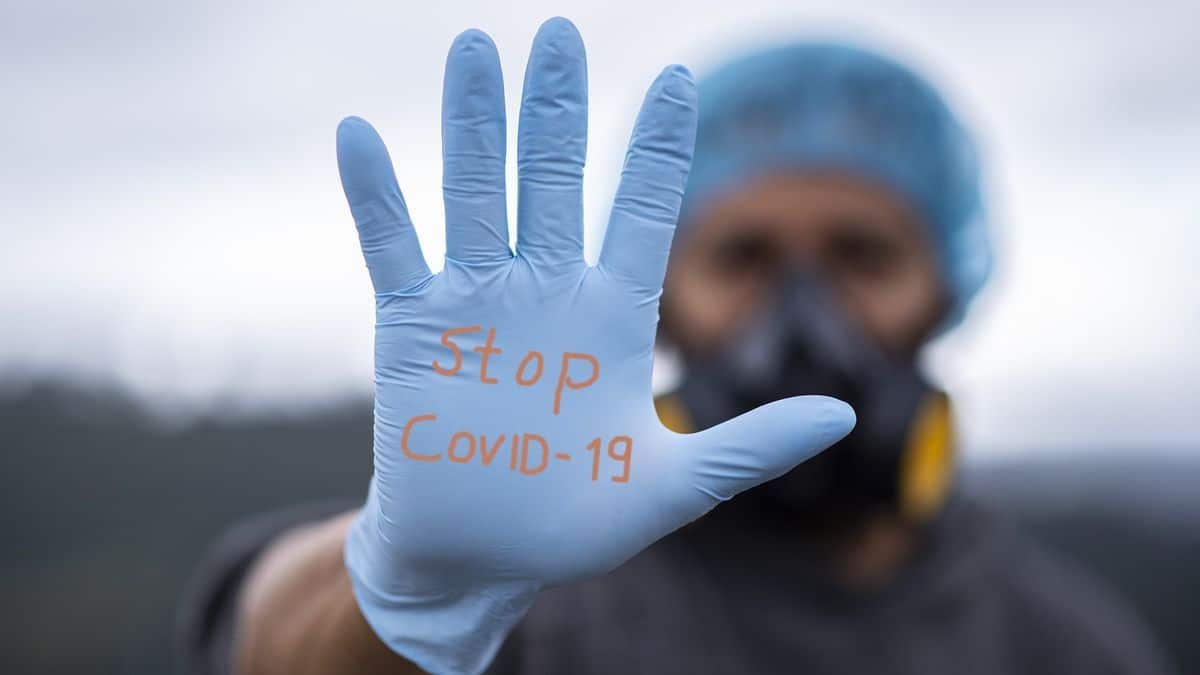 The death rate has accelerated during the pandemic
We look at the factors causing the increased rate at which people are dying from COVID
The rate at which people are dying from COVID-19 has increased. It took just 82 days for the death toll to rise from 3 to 4 million. A worrying trend that shows the urgent need for everyone, everywhere to have access to vaccines.
So what are the possible factors causing the accelerating death rate?
New variants: Research has shown that some new variants of the COVID-19 virus are more easily transmissible, so more people are catching the virus and falling ill;
Lack of vaccine access: Much of the world remains un-immunized and at risk, without vaccinated populations, new and more contagious mutations can circulate, contributing to increased global death rates;
Public health systems overwhelmed: In regions where the volume of cases is too high for local and national health services to cope, the result can mean increasing numbers of deaths;
Vaccines are the best way to stop new variants circulating, cases rising and death rates increasing.
"Some countries are relaxing as though the pandemic is already over," says Dr Tedros Ghebreyesus, Director-General of the WHO. But, he warns, "the world is at a perilous point."
You can do your bit to help stop the spread of COVID-19 by taking the vaccine when offered it, continuing to wear a mask, washing your hands regularly, physically distancing, and opening doors and windows to let the fresh air in.
#OnlyTogether #Covid-19 #PandemicTime #WorldHasChanged #Malaria #MentalHealth #WHO #DeathRate #KeepHealthy #Switzerland #SwissNGO #Sustainablesolutions #makeadondation #giveforfairfuture
Your comment and feedback is invaluable
…to all of us here who are working in the field. You have a role to play, you can bring us your knowledge, it will be greatly appreciated. Thank you so much for your words and your benevolence.
A few pictures of Fair Future team at work, fighting against Covid-19 in Eastern part of Indonesia