Medical assistance related to Dengue Fever in Indonesia
We care a lot of Dengue cases, especially in poor villages
A Covid-19 patient can also get dengue fever, which is also caused by a virus and for which there is no known cure
Vaccines are not effective against dengue fever
Extract | The COVID-19 epidemic has not slowed the onset of seasonal dengue fever across the country. The country has been battling dengue fever since early this year, at a time when state resources have been spent on curbing the COVID-19 outbreak. The similarities between dengue fever and COVID-19 symptoms have also complicated efforts to mitigate the annual spike in cases. In a recent press statement, the Meteorology, Climatology and Geophysics Agency (BMKG) said that while 51.2 percent of the country had entered the dry season, the rest of the archipelago was expected to experience prolonged rain for the next two to four months.
Beyond Corona: Dengue Fever Cases in Indonesia, how can we interact?
However, symptoms of dengue fever are different from those of Covid-19.
Dengue occurs is spread by mosquito bites and is due to the infection by a flavivirus which is transmitted by the bite of the ***Aedes aegypti mosquito. This mosquito bites during the daytime.
General information
In 2020, there were 35,315 reported cases of dengue fever and dengue hemorrhagic fever in Indonesia. This was a steep increase from the number of cases reported in 2019, which was 15,998. The reported cases do not reflect by far the real number of Dengue cases because a huge part of the population living in rural areas does not all have a birth certificate, identity card, or family record book!
Dengue fever is typically a self-limited disease with a mortality rate of less than 1% when detected early and with access to proper medical care. When treated, severe dengue has a mortality rate of 2%-5%, but, when left untreated, the mortality rate is as high as 20%. This mortality rate of 20% is that in force in the most rural and poorest regions. Those where access to care is almost inexistent, economic resources at the lowest.
Dengue fever is most common during the rainy season (November-May) as Aedes mosquitos require clean standing water to reproduce. The peak of the season is usually from March through May.
Dengue haemorrhagic fever (DHF) was first recognised in Indonesia in the cities of Jakarta and Surabaya in 1968. There is no vaccine against dengue fever, though several are in development. This mortality rate of 20% is that in force in the most rural and poorest regions. Those where access to care is almost inexistent, economic resources at the lowest.
Key facts about Dengue
There is no specific treatment for dengue/severe dengue;
Dengue isn't spread from person to person;
Dengue is spread by infected mosquitoes, usually the Aedes aegypti and Aedes albopictus varieties;
These mosquitoes bite during the day, usually early in the morning or in the early evening before dusk. They're often found near still water in built-up areas, such as in wells, water storage tanks or in old car tyres;
The global incidence of dengue has grown dramatically in recent decades. About half of the world's population is now at risk. There are an estimated 100-400 million infections each year;
Dengue prevention and control depends on effective vector control measures. Sustained community involvement can improve vector control efforts substantially;
Dengue fever can cause spontaneous bleeding, such as nosebleeds, red spots, and bleeding gums. Only around 10 to 15 percent of patients develop a cough and, unlike Covid-19 patients, they don't experience respiratory problems;
Dengue fever symptoms also include eye pain, headache, continuous vomiting, increased red blood cells, and a low platelet count (under 100,000 platelets*);
The disease can infect people of all age groups, but most dengue fever patients in Indonesia this year in 2020, have been teenagers;
A lot of teens suffering from dengue fever come to the hospital already in critical condition. Many of them are in hypovolemic shock or lacking fluid. They refuse drinks because it makes them vomit so they suffer from dehydration.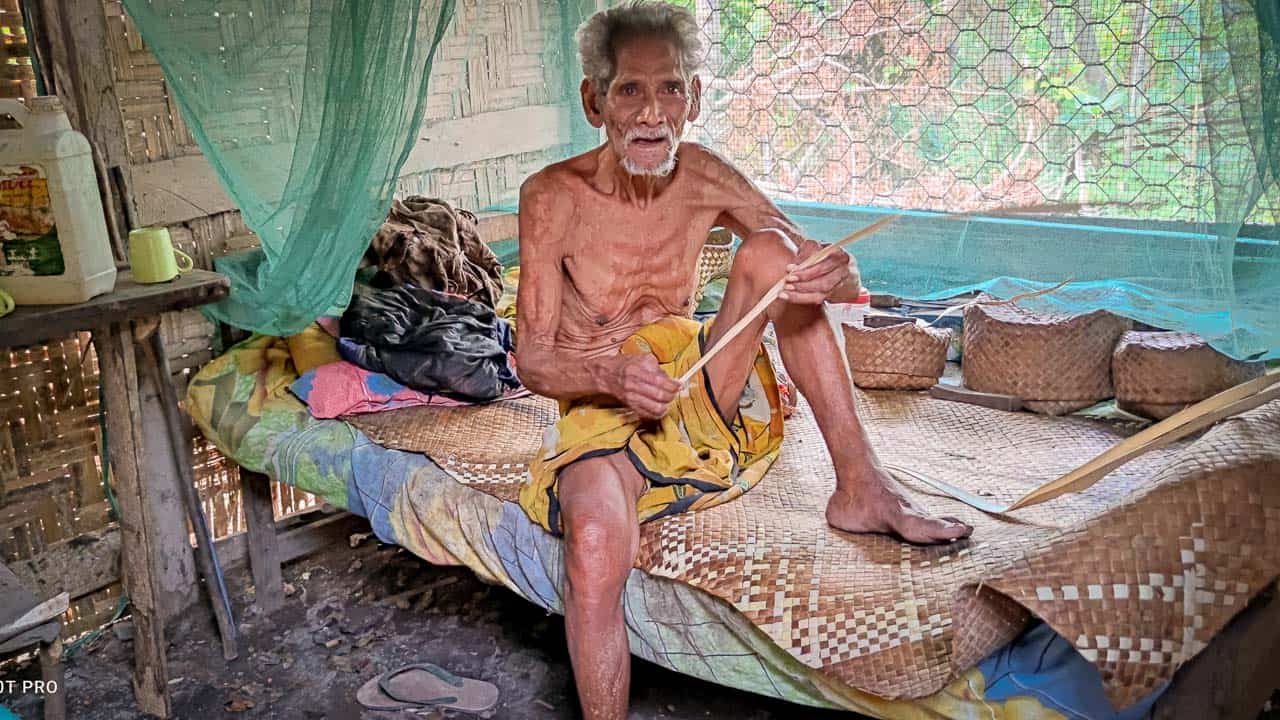 Dengue hemorrhagic fever (DHF) and dengue shock syndrome (DSS)
A rare complication of dengue fever, DHF occurs most often in small children and elderly adults. If DHF occurs, it will usually do so by day 3-5 of infection. The relationship between DHF and previous dengue infection has not been clearly established, but previous exposure to dengue is correlated with subsequent DHF. Uncontrolled bleeding distinguishes DHF from fever accompanying a dengue infection. Bleeding can occur from the gums, nose, intestine, or under the skin as bruises or spots of blood, especially under a tourniquet.
In children, the progression of the disease is not always characteristic. A relatively mild first phase with an abrupt onset of fever, malaise, vomiting, headache anorexia, and cough is succeeded 2-5 days later by weakness and, sometimes, physical collapse. Frequently, spots appear on the forehead, arms, and legs, along with spontaneous bruises and bleeding from punctures where blood was taken. A seriously ill child may breathe rapidly and with considerable effort; the pulse may be weak, rapid, and thready.
The criteria for DHF are a platelet* count of less than 100,000 and a **hematocrit 20% greater than normal. Children with similar blood indicators should be hospitalised immediately and managed for potential DSS. The syndrome can be lethal and requires rapid in-hospital management with assiduous correction and replacement of fluid, electrolytes, plasma, and sometimes fresh blood/platelet transfusions. Mortality due to DHF and DSS ranges from 5-30% in the untreated Indonesian population, with the highest risk category being infants under one year of age.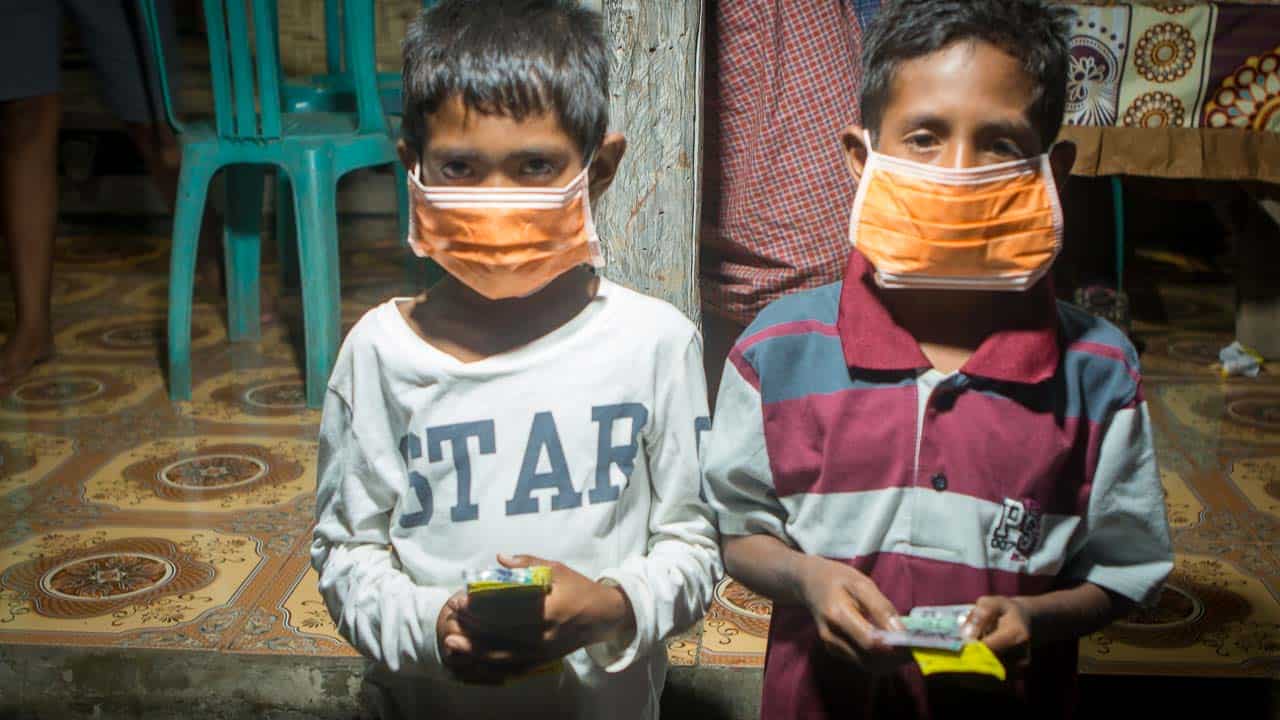 Symptoms of dengue – Usually develop suddenly, about 5 to 8 days after you become infected
A high temperature, or feeling hot or shivery
A severe headache
Pain behind the eyes
Muscle and joint pain
Feeling or being sick
A widespread red rash
Tummy pain and loss of appetite
The symptoms normally pass after about 1 week, although you may feel tired and slightly unwell for several weeks afterwards.
Treatment
There is no preventative treatment for the dengue virus. Its symptoms can and should be treated, but there is no medicine or commercially available vaccine for the virus. Vaccine candidates are going through clinical trials in many countries, but a safe vaccination protocol is not expected for some time.
It has been suggested that DHF is more likely if the patient has previously been infected by dengue fever within the last 8-12 months and that the likelihood of DHF relates to this previous "sensitization".
To avoid getting dengue fever or DHF, you must avoid getting bitten by day-biting mosquitos.
Convalescence can take weeks, and bed rest and antipyretics and analgesics are required. An attack produces immunity for a year or more, but only to one of the four flavivirus strains responsible for the initial illness.
In an epidemic, the emergency control measure is mosquito insecticide applied outside by vehicle-mounted or portable ultra-low-volume generators a minimum of twice a day at ten-day intervals;
Take paracetamol to relieve pain and fever. Do not take aspirin or ibuprofen, as these can cause bleeding problems in people with dengue;
Drink plenty of fluids to prevent dehydration – if you're currently abroad, only drink bottled water from a bottle that was properly sealed;
Get plenty of rest
Prevention
There are currently no vaccines;
The best method of prevention is to avoid mosquito bites;
Use insect repellent – products containing 50% DEET are most effective, but a lower strength (15 to 30% ****DEET) should be used on children, and alternatives to DEET should be used on children younger than 2 months;
Treatment is possible if diagnosis occurs before the patient develops DSS or DHF;
If you live in Indonesia, have your home sprayed. If you're visiting Indonesia, hati-hati (be careful);
Common sense precautions can protect you from this day-biting mosquito;
Be aware of your environment – Mosquitoes that spread dengue breed in still water in urban areas;
Fair Future and its teams make a lot of prevention. Give explanations to communities in order to avoid illness, especially for young children.
DHF: Dengue Hemorrhagic Fever – DSS: Dengue Shock Syndrom;
*Platelets, or thrombocytes, are small, colorless cell fragments in our blood that form clots and stop or prevent bleeding. Platelets are made in our bone marrow, the sponge-like tissue inside our bones. Bone marrow contains stem cells that develop into red blood cells, white blood cells, and platelets;
**Hematocrit is the percentage by volume of red cells in your blood. Blood is made up of red blood cells, white blood cells and platelets, suspended in plasma. Together, those included about 45% of the volume of our blood, but the specific percentages of each can vary;
***Aedes Aegypti is a genus of mosquitoes originally found in tropical and subtropical zones but now found on all continents except Antarctica. Can spread dengue fever, chikungunya, Zika fever, Mayaro, and yellow fever viruses.
****DEET: N, N-Diethyl-meta-toluamide, also called DEET or diethyltoluamide, is the most common active ingredient in insect repellents. It is a slightly yellow oil intended to be applied to the skin or to clothing and provides protection against mosquitoes, ticks, fleas, chiggers, leeches and many biting insects.
Give for Fair Future programs
Donate to programs initiated by Fair Future and Kawan Baik Indonesia, and be on the ground with us. We are committed to ensuring that as many people as possible have access to a better and healthier life. We are focusing on creating solutions for sanitation and access to drinking water and clean water, sanitationaccess to energy sources, access to school and knowledge, access to medical care (basic and emergency care), especially for children, healthy food, women's rights, and minorities living in rural and ultra peripheral areas.
**Click here to make a donation
Give for Water Connections Program
Fair Future works every day to improve the living conditions of rural communities in eastern Indonesia.
One of the Foundation's tasks is to ensure equitable access to water in quantity and quality, in order to prevent diseases such as cholera, diarrhea, dysentery, hepatitis A, typhoid, and poliomyelitis. With, for children and vulnerable people, a high mortality rate., and maintain lives and livelihoods. This is to reduce environmental risks to health, by managing sanitation safely and with dignity. Still, the foundation seeks to involve women and men in the management of water resources, in sanitation by the implementation of safe hygiene practices in order to maximize the benefits for their communities.
**Click here to make a donation
Give for Basic medical care
Whether it is to fight against famine, diseases linked to the lack of clean water, the lack of sanitation system, the fight against the Covid-19 pandemic, respiratory diseases linked to air pollution, tuberculosis, or any other form of recurrent illness, Fair Future does what it can to best help populations in need.
Help us to provide us with medicines, medical equipment, logistics, my indispensable faith also to get us where no one ever goes. Help us to heal, to give a better life, to help us to save lives!
**Click here to make a donation
Give for 1st emergency relief
Fair Future teams intervene to provide care, including in situations of social and natural disasters, how and why we adapt our activities to each. We have developed emergency actions that have been implemented in the fields of health, access to drinking water, food, and medical care, and have coordinated a multitude of actions since their different medico-social Base Camps. Our teams of professionals fight every day against epidemics and serious illnesses, due to lack of water, food, hygiene, and care for children or pregnant women and vulnerable people.
**Click here to make a donation
Give for Rumah Kambera
Fair Future and Kawan Baik Indonesia Foundation incorporate in all its choices and decisions taken in the context of its actions and field programs, the notions of risks for communities, what is good or bad for them, for people, children, and villages. And for years, we have for mission to develop, support, and create humanitarian programs and actions linked to education, training, and medical care. This is why Fair Future and Kawan Baik Indonesia have created Rumah Kambera, our Base Camp in the Eastern part of Indonesia.
**Click here to make a donation
Give for Rebuild MbinuDita program
After building a new school, bigger, stronger, with materials resistant to storms, bad weather, earthquakes, Fair Future and Kawan Baik, as part of the program, we named "Rebuild MbinuDita ", continue to provide basic things for the lives of thousands of people there.
The program "Rebuild MbinuDita" is to give access to clean water to all the inhabitants of the community, but also to medical care, to healthy food through the creation of organic gardens. These activities have no other objectives than to increase the quality of their life, to provide better health to people (especially children, vulnerable people, pregnant women), access to health and medical care, and for people to be able to increase their income.
**Click here to make a donation
Give for The Truck of Life Program
In the most inaccessible territories, live thousands of people who do not have access to the most basic needs in order to ensure them a healthier life, or basic medical care, access to drinking water so as not to be ill, or a source of light for reading or studying for children.
The Truck of Life program allows us to provide medical care and take children or even a doctor or dentist to the nearest town. Truck Of Life allows us to bring equipment, food, and drinking water to wherever no one goes while ensuring the safety of our volunteers and specialized collaborators.
**Click here to make a donation
You don't have access to e-banking?
Sometimes, it is not possible to make a donation via modern solutions, by what is called "e-banking".
From then on, you can participate in one of our projects or programs by making a bank transfer, via one of our two bank accounts in Switzerland.
**Click here to make a donation
Common diseases we work on
Tuberculosis in Indonesia: A social disease affects the poorest communities, those living in difficult conditions. There are hundreds of thousands of new cases in Indonesia, such as HIV, which is not often mentioned here!
Dengue virus infection: DENV is a real major cause of acute febrile illness here. In the most affected regions, mortality is very high & affects the most vulnerable. Especially for those who do not have access to medical care.
Malaria and the vulnerable: Every year, malaria kills thousands of people in Indonesia, in all regions, even the richest. 70% of all deaths are children under five, and affect people and families who cannot access medical care.
Antimicrobial resistances. In here, this is a real health emergency, almost all drugs are available over the counter! This scourge turns simple wounds and easily treatable diseases into causes of death.
Air pollution and health: Plastic that burns, everywhere! Air pollution is responsible for almost 50% of mortality here. Dioxins, furans, mercury, and polychlorinated biphenyls are highly toxic!
Malnutrition and famine: Malnutrition causes serious illnesses where we are! The phenomenon, creating a vicious cycle of starvation & disease. This is a major problem in which we deal with!
Medical care for children: Far too many children still die from easily preventable problems, especially in their first few days/weeks of life, as well as from diarrhea and pneumonia. Access to clean water and good sanitation solutions is one of the future goals to help them get better.